Customer Service can often be the make or break for decision makers when contacting a business, with 90% of Americans using customer service as a factor in deciding whether or not to do business with a company, businesses are becoming more and more competitive – and equally does customer service.  
In today's digitally fuelled society, thousands of businesses are now turning to software solutions for their customer service – and with the market growing it's becoming a task to find the best solution for your business and customer service needs. 
Microsoft Dynamics 365 offers a Customer Service module that provides a host of advanced features and processes to provide effective and efficient customer service. The module provides a quicker solution allowing users to monitor and collect data on all relevant customer cases – providing a more productive and efficient routine and the ability to maintain customer relationships in one place. If you're thinking about implementing a D365 customer service module into your business, you can download a free trial here. Here at Blacklight, we have broken down some of the features within the Customer Service app for Dynamics and how it can help you achieve a 5-star customer rating.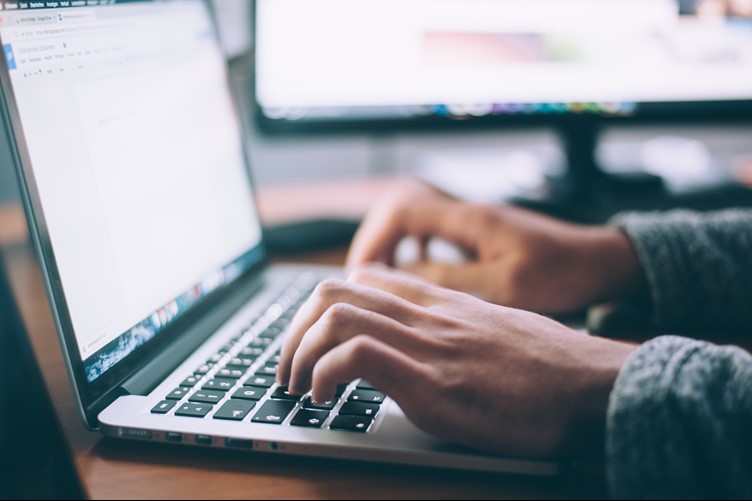 Omnichannel
Dynamics provides an Omnichannel experience - a paid add-on application that allows connections and interactions between other communication channels. Using phone calls, SMS, social media and emails, users can connect with their customers instantly and efficiently across the channels provided. With chat for Dynamics 365 built on Microsoft Teams, the integration can allow users to easily interact with customers in real time – providing a smoother solution for both agents and clients throughout the communication process. 
Case management
Dynamics has the flexibility to provide a case management system, a simple solution resulting in accessible and organised cases. Within case management, the customer service app provides several features, including the ability to: 
Create case records

Use 'case relationships' to find similar cases

Cases can be marked as resolved and stored in your data for future reference

Assign a case to other members

 
 Dashboards and reports
Dashboards provide a clear view of current lists, resources, insights, charts and more. The ability to see multiple actions and manage cases in one place provides a clearer view of your customer insights and cases resulting in a productivity increase.  
 Templates
Templates are available for different uses. Having templates for email, articles and entitlements provide a quicker and smoother solution for users when creating new documents.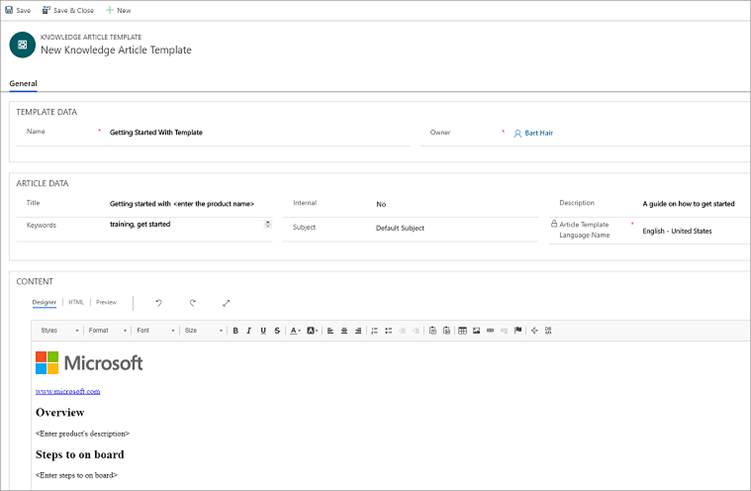 Knowledge Articles
Microsoft has implemented Knowledge Articles to be used by customer service teams to file information on problem resolution and create answers to customer queries faster and more efficiently in format of articles. Agents can then pass on these articles to relevant clients reducing call times and providing a simpler resolution to customer queries.  
Voice of the customer
Voice of the customer is a feature implemented into Dynamics that allows users to gather effective feedback from their customers' thanks to its effective feedback resources. This feature allows users to create and distribute surveys to customers for relevant feedback – the survey enters a survey lifecycle: 
Plan the survey

 

Design the survey

 

Distribute the survey

Analyse the survey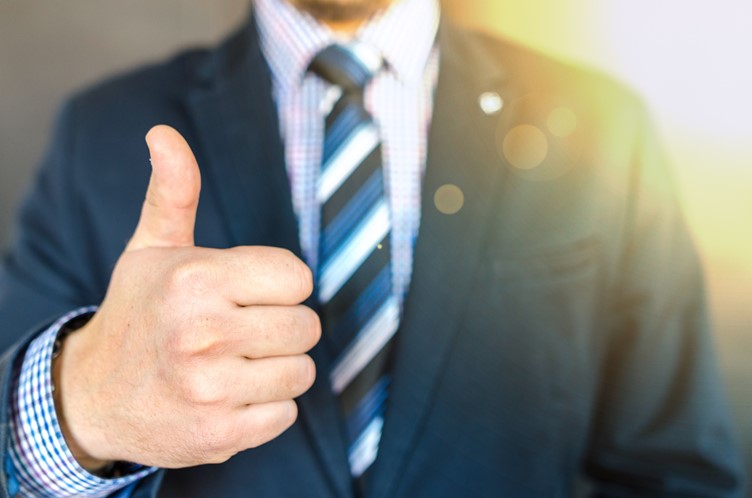 Dynamics 365 for Customer Service provides the stability and accessibility for users to monitor and manage all client cases successfully. Increasing productivity levels and keeping customer data and reports in one place while providing quicker solutions through the use of templates and surveys.  
Feel free to contact our team if you are interested in learning more about how Dynamics 365 could enhance your business, bespoke software development or any more information on our services. Call us on 01924 640 350, complete our contact form here or email sales@blacklightsoftware.com.