All organisations can benefit from improved communication. There are various issues with sending emails one after the other, passing documents to each other constantly and always having to catch up on files that you might've missed.
Collaborative platforms have been around for some time now, but still, not everybody is clued up on just how effective they can be for creating a connected environment at work. Whether it's simultaneously editing a document, sharing files or checking a public task list – all these features can provide a quicker and more operative experience for you and your colleagues.
As part of the Microsoft 365 subscription, SharePoint can allow users to manage documents, share files and work together on pieces in an organised fashion. With SharePoint continually evolving and updating, you can guarantee there's a way it can fit into your business process.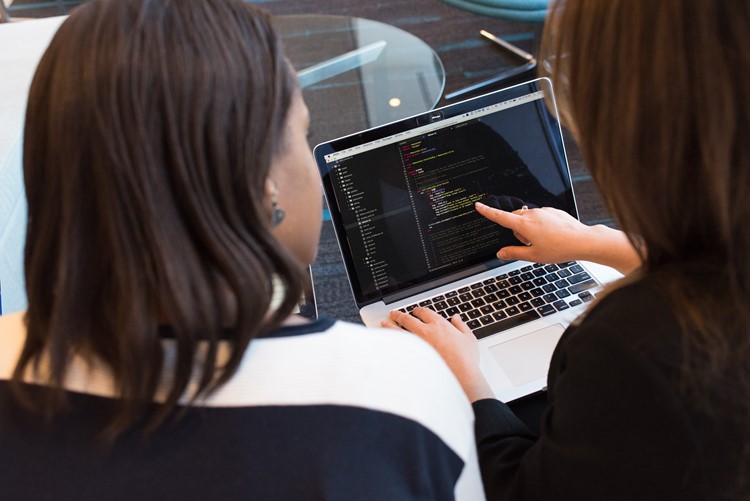 So how can it connect to your workplace? With collaboration in the workplace being the leading factor for productivity and maintaining effective business processes – platforms like SharePoint are a leading software solution many businesses are eager to have. Here at Blacklight, we have compiled a few reasons how having a SharePoint platform can connect your workplace:
Simultaneous editing – SharePoint provides an easier way to collaborate with team members through its real-time multi-editing feature. The platform provides multiple users with the ability to edit documents from and with other users within the platform - overall eliminating the hassle of chasing a specific document across multiple employees. Producing a productive and maintained environment for colleagues to successfully work together, making the co-authoring feature of SharePoint a key component for connected businesses.
Integrated features – Like many Microsoft products, SharePoint also comes with pre-set integrated features from Office 365. With applications like Outlook integrated into the platform – it provides users easy access to calendars, tasks and contacts. Removing the need to switch between applications, making important information readily available on the SharePoint platform.
Exclusivity – In most circumstances, any employee can create a SharePoint instance (unless the admin is restricted). Allowing the creator to then decide who can join, who can participate and the access they have within the instance. Instances can be created for different teams, departments etc, providing users with an easier way to connect with relevant people within the business.
Central location – SharePoint instances are essentially a central location for all employees in your business to access and manage work. Providing a place for all users to easily access stored files, calendars and tasks – SharePoint allows for an easy collaborative environment.
Perhaps SharePoint is the best solution for you? If so, give us a call at 01924 640350 or email us at sales@blacklightsoftware.com for more information on how we can help you maximise your business processes through a collaborative system.