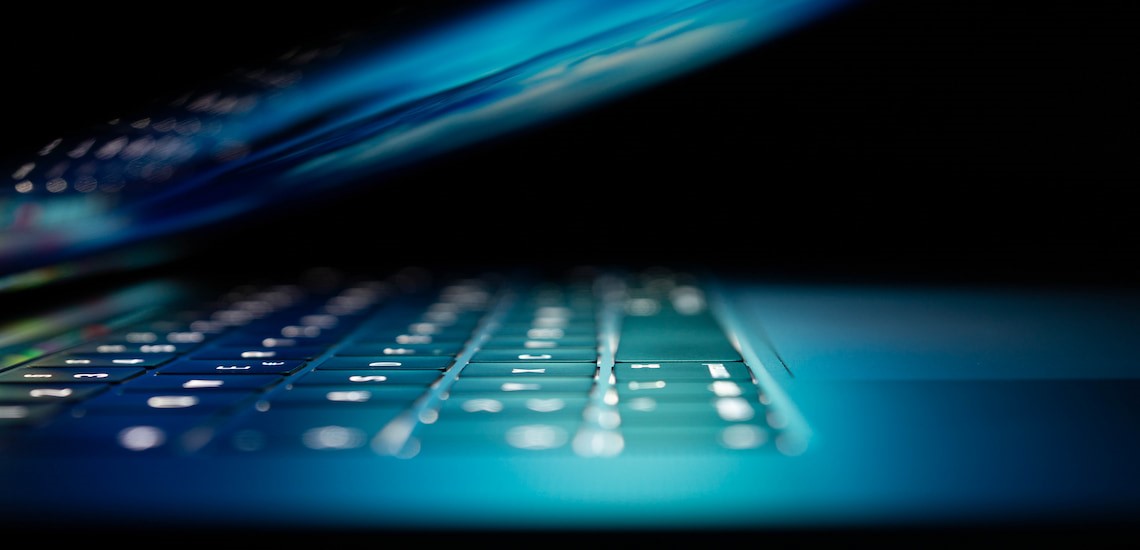 Cybersecurity aims to defend computer systems and networks from attack. This includes the protection of computers, mobile devices, data, and other electronic devices and systems.
You should know the fundamentals of cybersecurity in order to keep all of your devices safe. This means your smartphone, laptop, computer, tablet and/or anything else that can include a cyber threat.
Learn cyber security fundamentals for your business in 2023, including what you can do to ensure you keep all of your devices safe.
Cybersecurity
Cybersecurity, otherwise known as information security or computer security, stops computer systems and networks from attacks from malicious individuals obtaining unauthorised information disclosure. If information gets into the wrong hands it can be extremely damaging and dangerous.
Theft or damage to hardware, software and data is at risk without the correct cybersecurity in place. Cybersecurity is there to protect us daily and the devices we use regularly.
Any device that can access the internet is at risk. We enter a lot of data and information about ourselves into our devices. This is what cyber thieves aim to steal.
Why Cybersecurity is Important
As part of everyday life, we rely on the internet and our smart mobiles for a lot of things.
We use our devices for many things - some of which include; checking in online, payments, loyalty point schemes, public transport, as well as things like; search engines, online shopping, job searching, emails, social networking, health tracking, online banking, note taking, and investing.
The amount of applications that we can install on our phones is never-ending and therefore, the amount of data we give to our devices is also never-ending. Here lies the risk of a data breach. If criminals manage to attack our systems, the amount of personal data they have about us is scary and dangerous.
Devices connected to the internet are such a normal part of modern life today. It is more important than ever to take preventative steps to stop cyber criminals from getting hold of our data and stop them from invading our accounts, networks and devices.
The Different Types of Cybersecurity
Different types of cyber-attacks can happen to you. Although our devices are better protected today than ever before, in order to account for our large internet, network and device usage. This helps to combat the cleverness that cybercriminals use to be able to get into these systems in the first place.
Protection against cyber-attacks has vastly improved, but they can and do still happen in today's world. The most common types of attacks that happen to people include the following list.
Password Attacks
Passwords becoming hacked is among the most common causes of data breaches. With access to your password(s), the criminal has access to a whole load of your data which could prove to be extremely damaging to you.
Your bank account, and personal information including sensitive data. When a hacker manages to gain access to an account, they bypass the authentication.
Malware Attacks
Malware is short for "malicious software" and can be a file or code that can be installed into your device in a number of ways. It can be delivered via email attachments, over the network, drive-by downloads or by clicking on links or pop-ups through websites.
Malware can infect, steal or conduct any virtual behaviour the cyber attacker wishes to. The malware is installed through the vulnerabilities in the computer or device's software. It has many variants of its own, so can therefore hold numerous ways to infect a computer's systems.
There are different types of malware attacks that you should be aware of, these include the following:
Virus
Worm
Trojan
Spyware
Adware
Ransomware
Cryptocurrency Hijacking
Cryptocurrency hijacking or "cryptojacking" is new on the cyber attackers' agenda. This involves the transferring of cryptocurrency from someone else's computer. The hackers gain access to the device through malicious links and then can create a Crypto Mining code that can work in the background.
Most of the time a victim will not be aware of the code that is working away in the background of their PC.
Clickjacking
With clickjacking, the attack involves using an ad of some kind online to lure the user of the device to click on it. By looking like a legitimate advert, it can fool users into believing that it is and therefore clicking on the "ad".
From here, the link will open another page that will install the malware on the device.
Phishing Attack
Cyber attackers use disguises to trick victims into opening emails, instant messages or texts. They can often appear to be from a legitimate source, often from the bank, post office, or social media to name a few main examples.
The user can click on links to input their credentials and it is there that the hackers can steal user data as sensitive information is revealed. This includes credit or debit card numbers, bank account details and login information. Malware is also installed at this stage.
The Cybersecurity Fundamentals
Cybersecurity fundamentals include understanding computer software, hardware and network as a key concept. This understanding allows one to create security solutions for protecting networks, systems and devices infrastructures.
Some of the cybersecurity fundamentals include some of the examples listed below.
Device Protection - prioritising device protection should be done. Pretty much all devices are connected to the internet these days so having anti-virus software and regularly updating the software is crucial.


Securing Online Connection - having a secure connection online is important. We transfer a lot of information through the internet. The connection should be secure and protected to prevent attackers from getting in. VPNs are good for encrypting internet traffic and ensuring that online transactions are secured. This includes a user's location, identity, browsing details and passwords.


Email Communication - cybercriminals often use emails to target their victims. It is recommended to encrypt emails to prevent sensitive data from being leaked and accessed by the wrong people.


Protect and Perform Backups of Files - backups can be done offline and online (cloud storage). Cyber attacks can happen on anything that has access to the internet or a database. Management frameworks provide security and data protection at the highest level.
Blacklight Software Can Help You
At Blacklight Software, we can make your digital transformation happen for your company. We hope learning cybersecurity fundamentals for your business for 2023 will help the whole company.
Our forward-thinking team of experts can help you with bespoke software development, and Microsoft solutions, giving you scalable and secure products to help your business.
Cybersecurity is everything to business these days, with a lot of data at stake to lose. You will want to make your business, accounts and systems the safest and most secure that they can be.
Contact Blacklight Software for more information about what we do and to discuss how we can help your company today and your security management. All of our contact information and other information can be found on our website.