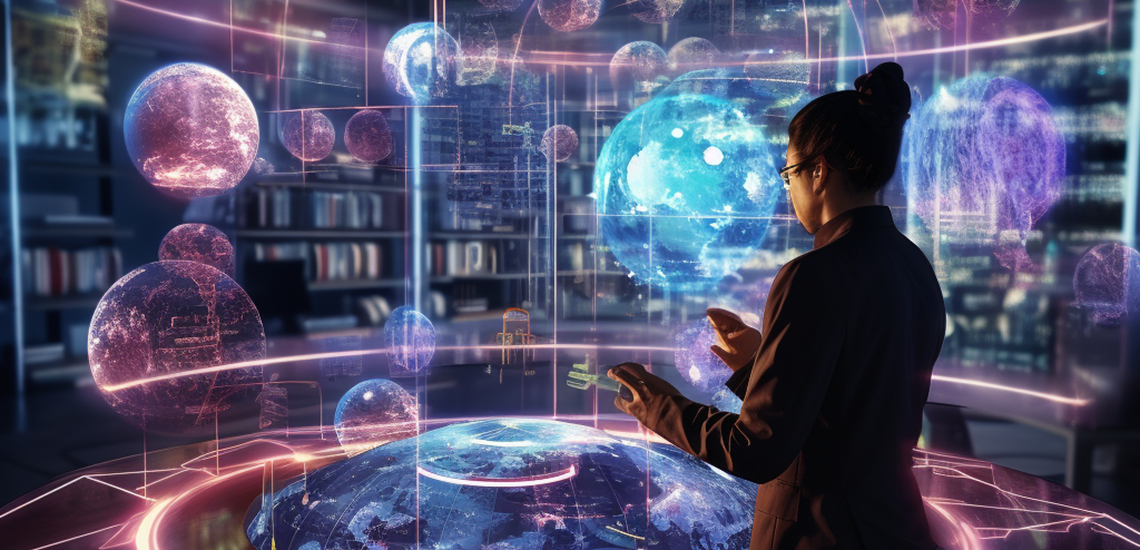 Exploring the Future of Dynamics 365 - Powering Digital Transformation at Blacklight Software with AI, Advanced Analytics, and Enhanced Customer Insights
The Future of Dynamics 365: Pioneering Digital Transformation at Blacklight Software
In the dynamic world of digital transformation, businesses are consistently seeking powerful and adaptable tools to optimize their operations and fuel growth. Microsoft Dynamics 365, a suite of comprehensive business applications, is leading the charge in this domain. With its capabilities covering various business functions - from finance and customer service to operations and sales - Dynamics 365 is revolutionizing the way businesses operate globally, including at Blacklight Software.
So, what does the future hold for Dynamics 365 and its role at Blacklight Software? Let's explore.
Artificial Intelligence (AI) and Automation in Dynamics 365
Artificial Intelligence (AI) continues to be a game-changer across industries. In the future of Dynamics 365, AI is set to play a pivotal role. Microsoft's continuous investments in AI integration with Dynamics 365 aim to enhance predictive analytics, automate tasks, and improve decision-making.
For Blacklight Software, this means a significant boost in operational efficiency and accuracy. Leveraging AI capabilities in Dynamics 365 will allow us to predict customer behaviour accurately, automate routine tasks, and make agile, data-driven decisions - the cornerstone of successful digital transformation.
Customer Insights: Heart of Dynamics 365
Customer insights form the core of any successful business strategy. Future enhancements in Dynamics 365 will offer businesses a comprehensive, real-time view of customer interactions. This will enable businesses to provide personalized customer experiences and build stronger relationships.
At Blacklight Software, this translates into a deeper understanding of our customer base. Utilizing the enriched customer insights from Dynamics 365 will empower us to design more targeted marketing campaigns, fine-tune our products and services, and drive customer satisfaction, enhancing our digital transformation journey.
Advanced Analytics and Reporting with Dynamics 365
Data is the driving force of the digital age, and Microsoft recognizes this. The future of Dynamics 365 promises advanced analytics and reporting capabilities, providing businesses with the power to leverage their data effectively. Real-time data access, predictive analytics, and detailed reports will enable informed decision-making.
For Blacklight Software, this is a monumental development. Accessing advanced analytics and detailed reports will enable us to closely monitor our performance, identify trends, and make strategic decisions to propel growth and digital transformation.
Dynamics 365 Integration with the Power Platform
The integration of Microsoft's Power Platform - Power BI, Power Apps, Power Automate, and Power Virtual Agents - with Dynamics 365 is a significant future development. This will empower businesses to build tailor-made solutions, automate workflows, create interactive dashboards, and develop virtual agents.
At Blacklight Software, this means we can customize Dynamics 365 to meet our specific needs, optimizing our workflows and enhancing our business operations significantly.
In conclusion, Dynamics 365 is poised for a bright future, offering advanced capabilities that will enable businesses like Blacklight Software to thrive in the digital era. As we continue to navigate this exciting journey with Dynamics 365, we eagerly anticipate embracing these new features and opportunities to drive our digital transformation and success