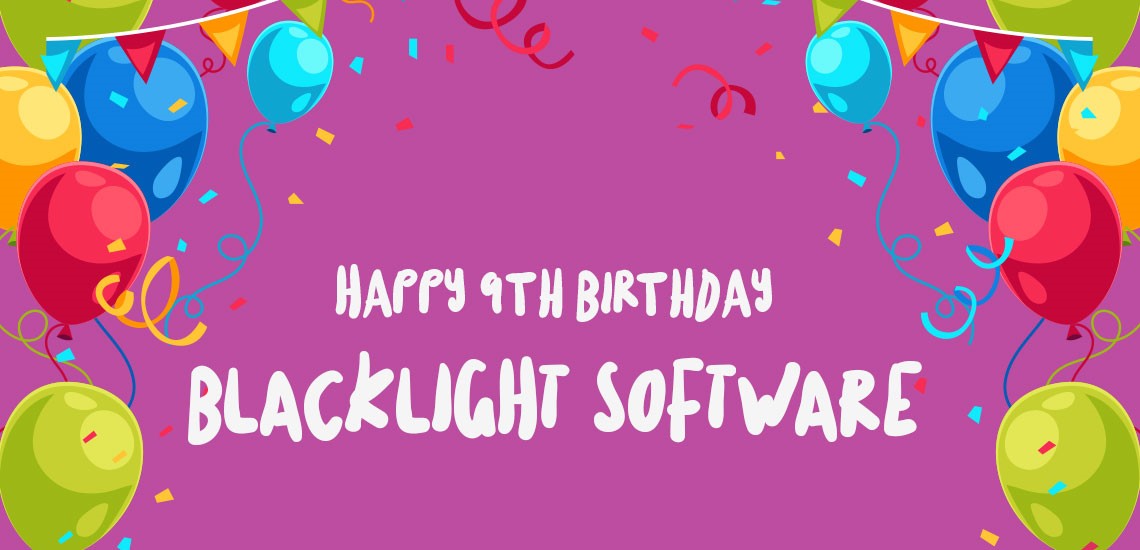 We are 9! Blacklight Software are celebrating our 9th birthday! With clients from Sulzer to the NHS, The FA to dotdigital, we have been developing software and driving businesses forwards through bespoke development of CRM, SharePoint, bespoke web parts and Apps for nearly a decade and if we do say so ourselves, we're pretty great at it!
Our continued success is largely down to our ethos of commitment to our client's commercial success. Throughout every step of the well-defined process of having custom software developed and delivered, we put our clients first. Our in-house (and growing!) team of 30+ technical staff develop, project manage, test, implement and deliver on time and importantly, on budget. It's a claim we don't rest on, with an eye for constant progression of our team and skillsets, we are focused on delivering fantastic bespoke software that achieves more for businesses right from the get-go.
HHHhhhappy birthday to us and a huge thank you to all of our clients, our team and our partners.
As a birthday treat to our contacts we are offering 2 hours free process consultancy to explore where cost savings and efficiencies can be uncovered in practice. If your organisation is looking for a refreshing approach to software development, one that puts your business and processes first, then drop us a line – 01924 640350.