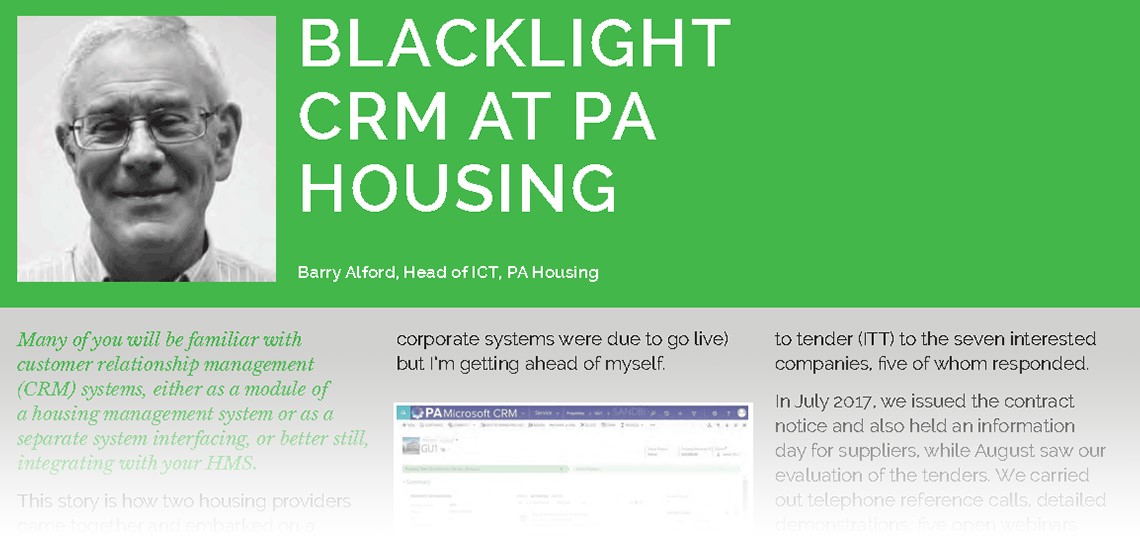 Have you seen the latest issue of Housing Technology Magazine? Blacklight Software have been showcased in the March issue for our current work with Paragon Asra Housing. As the article explains, Blacklight Software are proud to be providing a Dynamics 365 solution for PA Housing, this bespoke solution will allow them to move to the forefront of their industry through using software to provide excellent customer service. Other features include:
Customer and Tenant 'self-serve' portal integration
View all relevant tenant, property and case information from the moment the call is incoming.
Innovative telephony integration recognises the incoming phone number and 'screen-pops' the tenant's record.
Powerful workflow technology to automate processes, this increases efficiency and speeds up the process of registering enquires, logging cases and requesting services for Paragon Asra tenants.
Why not dive in to the article in the link below to find out more?:
Click here to read the latest edition of Housing Technology
Contact us if you would like to know more about housing management systems or Dynamics 365.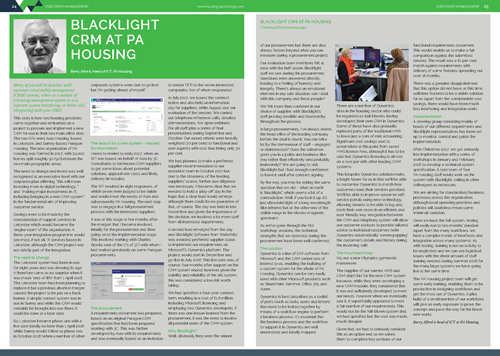 © 2018 The Intelligent Business Company, publisher of Housing Technology magazine