Here at Blacklight, we wouldn't be who we are without the talented people behind the scenes. From Account Managers to Business Analysts to our in-house Software Developers, we want to showcase some of the amazing employees we have here at Blacklight Software.
For this edition of Employee Spotlight, meet Steven! Steven is our Head Technical Lead, joining the team in July 2013 his role sees him support our in-house developers while working closely with customers on projects.
Find out a little more about Steven below: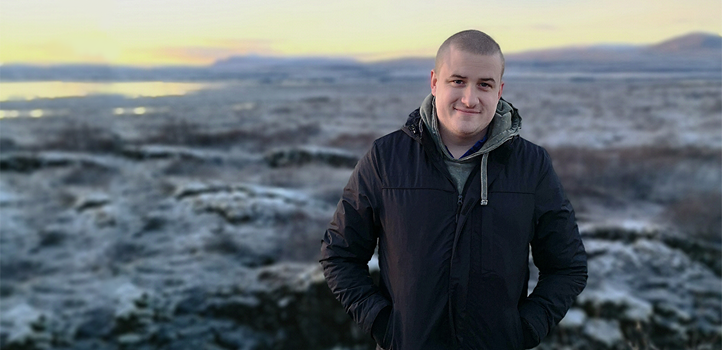 "I am the Head Technical Lead at Blacklight Software. My career journey has been an interesting one, starting when I was just fifteen. As soon as I got my hands on my families first PC, I would work out how things work and how I could modify and manipulate how things function. A few years later my technological path took a fork in the road which lead me to join the Army.
After serving time in the Army I left to chase my true passion, technology. I enrolled into College and gained a double distinction which opened my path to University where I completed my master's degree in computer science. At this point I thought to myself, 'That's it, I have finally achieved my goal' however, what I hadn't realised is my journey was actually just beginning – technology is forever changing and keeping on top of that is key.
My daily role in Blacklight Software varies, one day I could be speaking to a client and advising technical solutions to their business problems and the next I would be supporting our developers. Being Head Tech Lead means I need to constantly think how we can improve our processes and procedures to ensure our customers receive fast, clean and robust solutions with the help of other Tech Leads.
For me, technology is a passion, so I frequently attend Developer events such as Microsoft Ignite, Microsoft Future Decoded and DDDNorth to ensure we are at the forefront of the latest stable technology.
During my own time I am volunteering to mentor Computer Science students at the University of Hull."
Here at Blacklight, we specialise in Microsoft solutions and bespoke software development specifically for your business - you can check out a list of our clients here.
Feel free to reach out to us on +44 1924 640350 or email our team at sales@blacklightsoftware.com for more information on how we can enhance your organisation through software development.