Remote working is on the rise. Microsoft Teams saw a 500 percent increase in meetings, calls and conference usage in China since the end of January. As working from home can be a unique and challenging experience for many – here at Blacklight we have included some quick and easy ways for you to stay in touch with your team.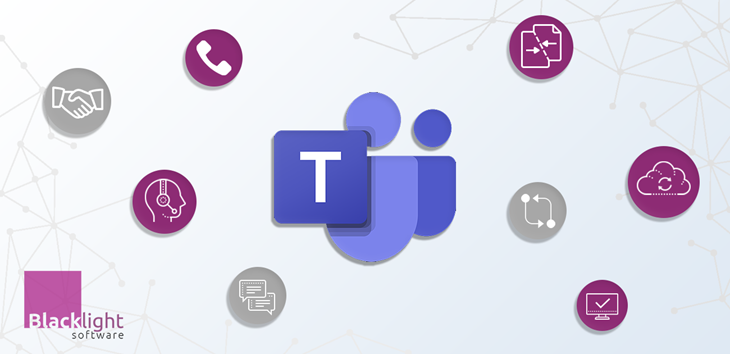 Meetings
A necessary part of work life, meetings. Still, even in this digitally focused society, you'll find yourself wrapped around the meeting room table every now and then. But what about when meetings need to happen from home? 
Microsoft Teams offers a successful meetings feature. Combined through video, audio and sharing, Teams brings all meeting facilities to an accessible online platform. Available for users with existing Teams accounts and those without, the ability to communicate with all your peers and clients is available through this platform. Alongside the typical audio call, Microsoft Teams features an easy to use video call feature. With abilities to blur your background, working remotely can remain professional and corporate (even from your living room). The platform also allows users to share presentations, screens and collaboratively work on documents with those in the meeting, ensuring that all activities carried out face-to-face can be achieved online.
Integrations
Microsoft is known for its integration speciality and platforms running seamlessly alongside each other, and Microsoft Teams is no different. With it's additional integration with Microsoft platforms such as SharePoint, Outlook and Dynamics 365 – Teams provides the continual familiarity and accessibility for all Microsoft users.
Microsoft Teams is a platform designed to bring together all your workplace tools, apps and services – this also means non-Microsoft related! A few popular integrations with Teams are:
 Twitter
ServiceNow
Polly
Trello
Zoom
GitHub
Adobe Creative Cloud
Record Meetings
Just like in the office, not everybody can make that meeting that was scheduled last minute. And as working remotely can often cause network and connection issues, it's more than likely that someone may miss out.
Microsoft Teams offers a record option on all meetings. Once you're in the meeting and ready to go, be sure to hit 'record'. Team members who couldn't make it, or perhaps those who desire some meetings notes, are able to catch up and review anything that was discussed. Microsoft Teams also provides an automatically generated transcript alongside the recorded meeting, ensuring that nothing is missed.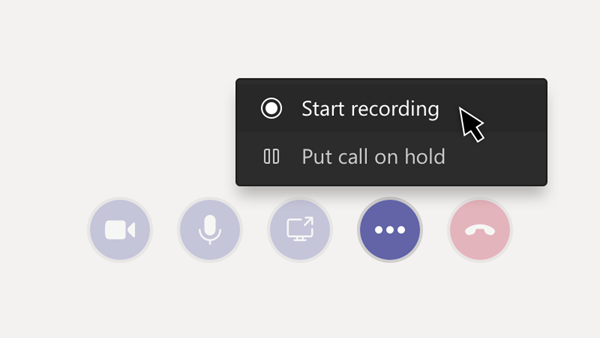 Chats
Sometimes a formal meeting isn't all that necessary. Whether it's a quick question, a document that needs approval or just checking up on fellow employees. Teams provides chat features to make this possible.
Microsoft Teams offers flexible and customisable chats. Whether it's a one-to-one chat with your manager or a group chat with the entire sales team – Teams provides different chat options through chat conversations and channel discussions, ensuring chats can be kept private and professional but also a place for team socialisation.
In result of recent global health matters, Microsoft have provided a 6-month E1 licence trail to support remote workers. The E1 license includes Microsoft Teams and other functionalities to ensure business can continue as usual for everybody. Learn more on here.