Microsoft SharePoint, launched in 2001, is used largely as a document management system and to sustain collaboration throughout the workplace. With SharePoint constantly growing and evolving – the service can also be used for intranets, extranets, business intelligence and more, with 80% of Fortune 500 businesses currently using SharePoint, and ranked as the world's most popular collaborative platform worldwide with approximately 190 million global users – how can SharePoint really benefit your business? Here at Blacklight, we have curated a list of SharePoint's top beneficial features for your business, small or large.
How can SharePoint benefit your business?
Encourages collaboration

Security

Customisation

Versioning

Integration
---
Encourages Collaboration
SharePoint is recognised for its extensive collaboration tools for businesses of any size. Whether you're a small local business, or global enterprise level, SharePoint provides collaboration tools for both teams and organisation wide. Creating a virtual workplace for private teams, or cross-collaboration – users are able to access, edit and create necessary files within SharePoint for an easy solution when working together. With an internal intranet portal available for your organisation, SharePoint allows all members of your organisation to access the right things, at the right time, in the right place.
Security
A major concern for business is the strength of security associated with their cloud, document storage. Are my files safe? Can unwanted access happen? SharePoint provides a robust security system through it's Microsoft 365 solution and Microsoft itself. Providing safety measures from Microsoft Threat Protection to Azure ATP, you can learn more about the specifics of Microsoft security and privacy here.
Customisation
SharePoint provides access into the databases to customise its platform to meet your business needs. Here at Blacklight our professional team of in-house software developers are able to customise your platform to meet your business requirements. Check out our Microsoft 365 and SharePoint developments here.
Versioning
SharePoint has robust document versioning, which means if malicious activity does occur, it is easy to roll back changes to the affected document. This feature is also particularly useful when multiple users are collaborating on the same document as you can review the version history. While working from home is the norm for many this year, check out our previous blog post on How to work remotely with SharePoint.
Integration
SharePoint is seamlessly integrated with other Microsoft apps such as Teams, Outlook and OneNote. Its integration features provide full productivity for users and ease of access for all relevant information and data stored in one place.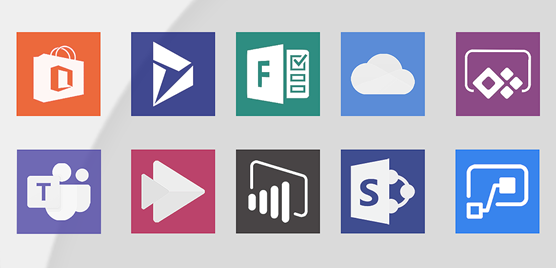 Here at Blacklight, we specialise in bespoke software development and Microsoft SharePoint resolutions. Whether it's a document management solution, internal intranets or bespoke content to benefit for your business – our expertise can support you in your digital transformation journey. Give us a call on +44 1924 640350 or email our team at sales@blacklightsoftware.com for more information on how we can assist your transformation.