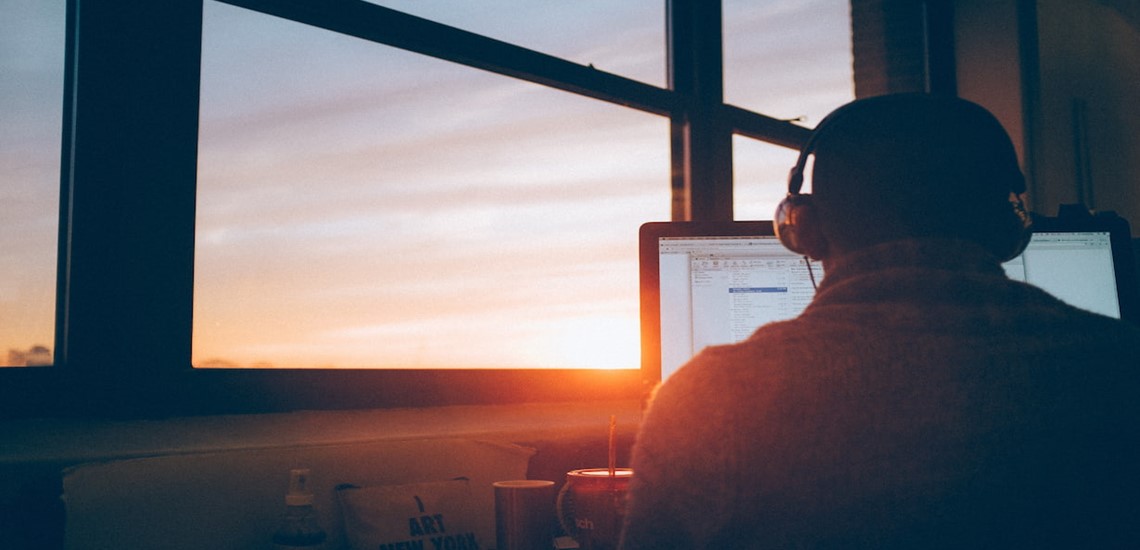 Streamline your workforce with remote working with the help of Microsoft's software. With all of the different Microsoft software that is available now, it is easier than ever for your workforce to work remotely, without suffering collaboratively.
Read on down below to find out how Microsoft has streamlined its different software to provide you with the perfect Microsoft remote working solutions.
Microsoft and the Workplace
Now that we have Microsoft Teams, designed for teams including workforces, universities, colleges etc. you can interact with your work team with ease using Microsoft Teams. You can use workflow templates to resolve any of the challenges that come from working from home and when not with your team in person.
Some of these features that help matters include time management, collaboration teamwork, to-do tasks and data sharing. Boost the productivity levels of your teams by miles with the aid of Microsoft's software and just a few clicks - and modify the software for whatever your business needs.
Streamline Your Remote Working With Microsoft
In a world where remote working has become the norm and more and more businesses are deciding to ditch the office for a life of fully remote, or hybrid working, then intelligent computer PC software is a must for everyone to adapt to a life working from home. This is absolutely fine and equals a greater work-life balance for most people. It is totally possible and easily doable, thanks to help from Microsoft's software.
You can easily streamline your working day for you and your team with the help of Microsoft. Microsoft Teams for example make it easier than ever to cooperate as a team from your home. You can find a range of productivity tasks to help you as you work, whilst interacting with your colleagues with ease.
The Benefits of Microsoft and Working From Home
Set up with Microsoft for remote working, you will not be disappointed. Read below for some of our top benefits and reasons for using Microsoft when working remotely.
Receive Updates
With a Microsoft 365 subscription service for your business, you can always stay up to date with the latest Microsoft software. This includes the latest version of the Microsoft Office suite, which often undergoes regular updates whilst increasing its security features.
In the past when Microsoft Office was installed on computers, updates were rarely made by companies. This is because they would have already paid for one version of the software and would often decide to stick with their existing one whenever an updated version would be released. This could, of course, pose security and privacy risks to computers and nowadays Microsoft is much safer and automatic updates make for an easy and stress-free work life.
Multiple Devices
Subscribe to Microsoft 365 and with a business licence, you can install Microsoft remote software on many devices. Whether that be a company or personal computers or laptops, Microsoft has got you covered with this.
You can even have your team install mobile apps and have the Microsoft Teams app or email for easy and quick access on the move. Different devices allow for sociable and easy working and connecting with others easily with a remote desktop connection.
Simplified Management on Devices
Microsoft has its own cloud-based management service called Microsoft Intune. It is management tools like this help companies access data from the cloud from wherever they are. An absolute must when working from home and on any device.
Storing data on a cloud system also helps with the costs of servers. For those staff that continue to work remotely, working with Microsoft SharePoint for example is way more practical.
Scalable
You can scale Microsoft 365 for your business if and when you need to. You only need to pay for the software that you are using. This is especially useful for those businesses that are growing.
Microsoft 365 is extremely beneficial for businesses and remote working, check out your options when working out what you need for your business.
What Blacklight Software Can Offer to You
At Blacklight Software, we can make your digital transformation happen and create that streamlined remote working that every business needs and will benefit from.
Microsoft Dynamics 365
At Blacklight Software, we are a Microsoft Gold Partner which means we prove Dynamics 365. Microsoft Dynamics 365 is a business application line that contains enterprise resource planning and customer relationship management.
By using the Microsoft dynamics software we can help you deliver fast and flexible solutions for your work, helping you with everyday business processes.
Microsoft Sharepoint
Sharepoint from Microsoft provides business collaboration tools that aim to empower all individuals and teams. Share and collaborate easily with each other from wherever you are in the world.
SharePoint is a web-based collaborative system that organisations use to create websites. You can use Microsoft SharePoint to store, organise and share information with others across any device. All you need is your web browser to access it.
Microsoft operates in real-time. Adding documents that have been managed by another team member, collaboration is easily accessible with just a click. We know and Microsoft understands that time is important when at work, so having software that allows users to work as efficiently as possible is a must when working remotely especially. This allows everyone to get projects done.
Microsoft SharePoint is primarily sold as a storage and document management system. Although, it is highly configurable and its usage varies. It varies so much that it empowers teams within businesses to work together.
Blacklight Software's Final Note
You have learnt from the information above, just how amazing Microsoft can be in terms of its outstanding software and what it can and has accomplished for many different types of teams from all across the world.
Microsoft has shown us lots of ways from their different including Dynamics 365 and Office 365 software how you can enhance working remotely and be productive at the same time, so why not choose Microsoft today for your remote working needs?
Contact our team at Blacklight Software, our expert team of software developers can support you in creating the perfect software solution for your business. Get in touch with us today if you would like to know more about the Microsoft software we can offer you.