'Microsoft 365 is designed to help you achieve more with innovative Office apps, intelligent cloud services, and world-class security.'
 With an extensive app library and several subscription types available, here at Blacklight Software we have created a breakdown on the key apps available under a Microsoft 365 Subscription. 
---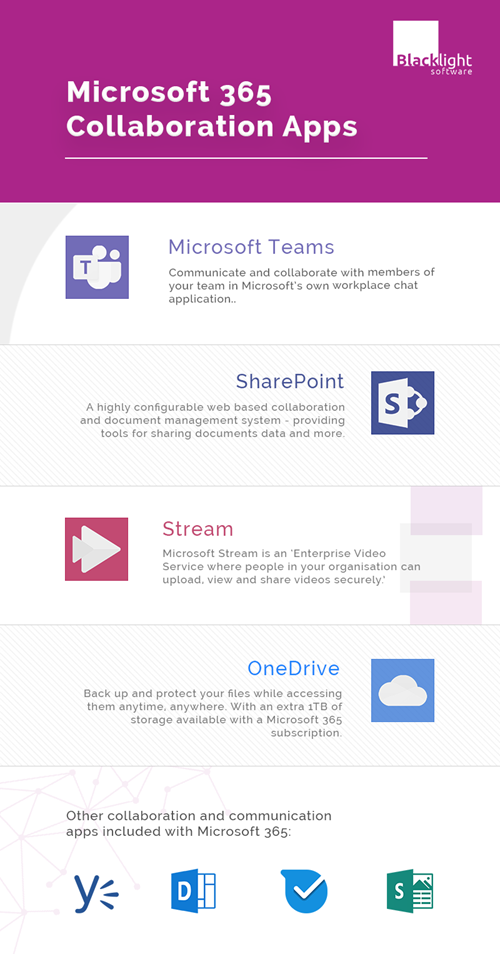 Besides it's extensive communication and collaboration apps, Microsoft 365 also offers productivity apps in the form of Customer Relationship Management systems, automated workflow solutions and personalised, bespoke add-ins.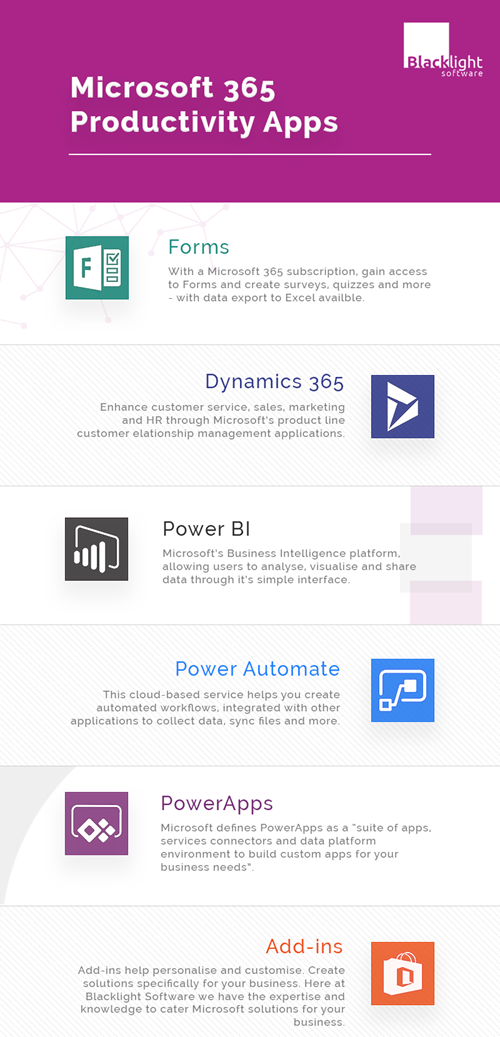 Here at Blacklight, we specialise in bespoke software development and Microsoft 365 resolutions. Whether it's a document management solution, increasing sales leads through Dynamics 365 or bespoke content specifically for your business – our expertise can support you in your digital transformation journey. Give us a call on +44 1924 640350 or email our team at sales@blacklightsoftware.com for more information on how we can assist your transformation.