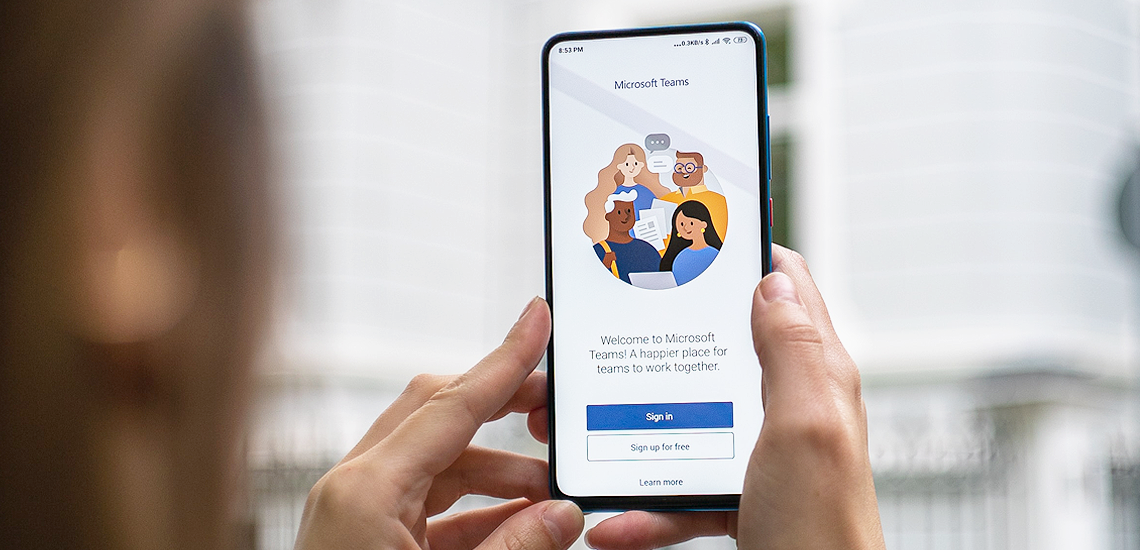 Throughout 2020, Microsoft Teams has become the latest location for 'office chat' for many. With Monday morning catch ups and lunch-time chats taking place across a virtual world, almost everything this year is turning digital.
Whether you're using Teams to replace work meetings, online-schooling or university lectures, the application itself is constantly delivering updates to satisfy it's user base. With the number of daily active users of Microsoft Teams having more than doubled in recent months, Microsoft are ensuring usability is at it's peak.
Here at Blacklight we have created an overview of the latest updates to hit Microsoft Teams across August and September 2020, check them out below.
---
Get started with Lists in Teams to organise and manage work, track inventory and more. The ability to create a brand new list or browse the list templates is available, just choose Add Tab in your team and select a list from there.
New Tools with Microsoft Whiteboard
Microsoft Whiteboard have added new functionalities to be used within Microsoft Teams. Adding new features such as sticky notes, text objects and drag and drop features – Whiteboard is now a collaborative place suitable for group meetings, allowing everybody to feel included while working remotely.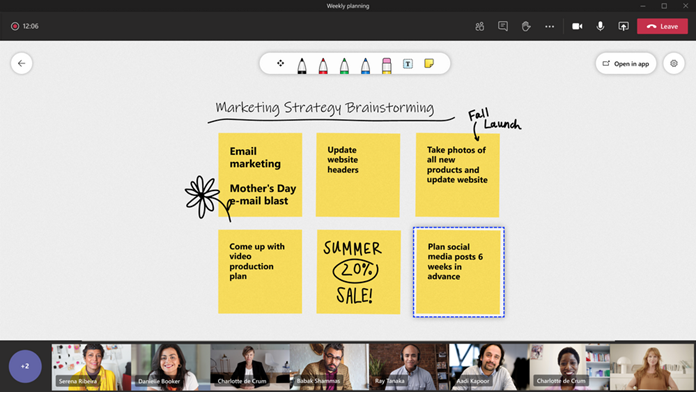 Presenters and meeting organisers now have the ability to lock their video, keeping it the main view for all participants within the meeting. Providing more control for both presenters and meeting participants, spotlight provides a professional setting with organisational factors. (Coming within the next few months).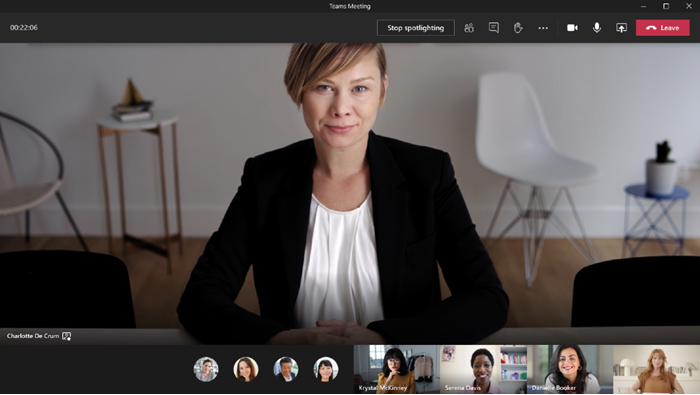 As new users join teams and channels, Microsoft Teams offers the chance to create automated responses and greetings to those joining the team. When adding a user into the team, you can now automate a flow to @mention the new team member. This can be a short welcome, setting out team rules or just keeping someone in the loop! With this new feature, admin tasks and managing a team can be a simpler experience.
With all of the best collaboration and communication platforms seeing a rise in users this year, the need for organisation when assigning tasks through Microsoft Teams is higher than ever. With Power Automate Triggers, users can create customised actions directly from a message. By creating a task from a selected message to planner, users can assign tasks with a more organised approach.
New 'New Conversation' button
Providing a clearer view on when you're starting a new conversation vs replying to a thread in channels, Microsoft Teams has updated their 'New Conversation' button. The new button is located at the bottom of the channel, with the same keyboard shortcuts being applicable.
---
Here at Blacklight, we specialise in bespoke software development and Microsoft 365 resolutions. Whether it's a document management solution, increasing sales leads through Dynamics 365 or bespoke content specifically for your business – our expertise can support you in your digital transformation journey. Give us a call on +44 1924 640350 or email our team at sales@blacklightsoftware.com for more information on how we can assist your transformation.