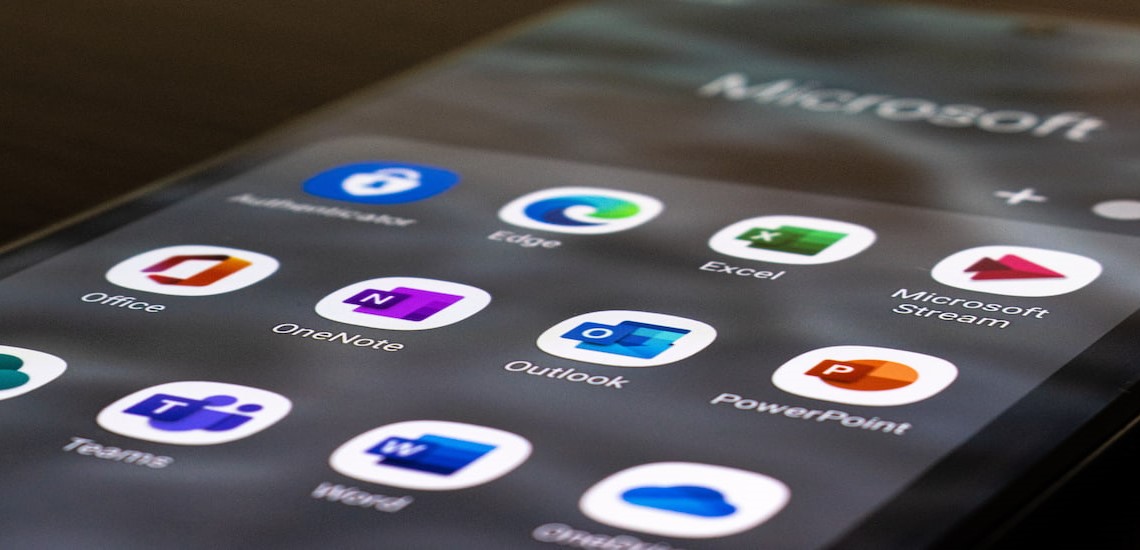 If you're considering investing in a Microsoft package but are unsure whether it's the right decision, why not have a free trial of Microsoft Office?
A free trial can help you to make an informed decision - to decide whether it's worth splashing out on Office software.
But how do you make the most out of a Microsoft free trial? How long does the trial last, and more importantly, how do you get a Microsoft free trial?
This is what we are going to explore in this blog post. Read on to learn more about the Microsoft free trial, how to get it, and how you can make the most of it.
How To Get A Microsoft Free Trial
Before we discuss how you can make the most of a free trial, let's inform you how you can acquire the trial.
First of all, you'll need a Microsoft account to register for the trial. Making an account is quick and easy, and can be done so on the Microsoft website.
Upon creating an account, or if you already have an account, visit the Microsoft Free Trial page on the Microsoft website - on this page, you'll be able to select an option to try Microsoft 365 for a month for free.
You'll also be required to input your payment information - although the trial is 100% free, you need to provide your payment details (e.g your card number, security code etc) so Microsoft can charge you at the end of the trial. Don't worry - if you cancel before the trial ends, you won't be charged for the subscription.
However, if you like the trial and wish to purchase the subscription, you will know the price you'll be charged on this page, in the summary section.
The rest of the process is very straightforward - you will be directed to a page, after which, you should click 'Install Office'. Most people will select the default option when doing so - however, if you have different requirements, you may select another option. For example, if you wish to select an alternate language or version.
The trial will then begin to download - simply follow the on-screen instructions and make the most of your free trial.
How Long Does A Microsoft Free Trial Last?
Currently, you can get a Microsoft 365 free trial for a whole month. However, if you don't cancel before the month deadline approaches, you will be required to pay for a subscription.
The trial begins on the day that you register, and will end on the final day after one whole month. There are no strings attached with the free trial - you won't be charged at all during the month period.
Although you are required to provide your payment details in order to receive the free trial, you won't be charged a penny provided you cancel on time.
Some third parties may offer three-month trials - however, it is considered best practice to avoid these as downloading unofficial software from untrusted providers carries great security risk.
Making The Most of Your Free Trial
Like any freebie with a deadline, you want to make the most of it. For instance, you may have a project that needs completing, or you simply want to try it out as much as possible to make an informed decision on your Microsoft purchase.
Here are some of the best ways to make the most of your free Microsoft trial, from having an understanding of what you get with your trial, to knowing how to cancel it so you don't get charged.
Know What You Get
Having a firm understanding of what the Microsoft free trial actually entails can give you a headstart, allowing you to know what you can try out as part of the trial.
Microsoft 365 includes the Microsoft Office suite, including:
Outlook
Access
Publisher
Word
PowerPoint
Excel
This means that you can experiment with making PowerPoints, gain experience using Excel, or try out Microsoft Outlook. After all, if you don't try out these programs, you won't understand the benefits.
Additionally, it includes applications allowing you to edit Microsoft Office files on your mobile phone, as well as other devices. Read on to learn more about using your Office 365 trial on other devices.
Try on Other Devices
At Blacklight Software, we recommend that you try out the products available on the free trial on your different devices. After all, if you're going to be using it on your laptop, phone, and tablet, then you want to see if it works effectively.
You can use Office apps on a maximum of five devices at once - on a range of different platforms. For example, PC, Mac, iPhone, iPad, Androids tablets and Android phones. You can edit, analyse, present and of course, review your documents on a variety of devices.
Avoid Unofficial 'Free Downloads'
When you click a 'download' link off a website, you run the risk of exposing your device to viruses. If something says that it is free and you feel as though it's too good to be true, chances are, it is in fact too good to be true.
Decide Whether To Cancel or Not Before The Deadline
Finally, you should decide whether you wish to continue your subscription on a paid basis, or cancel it. Bear in mind, you'll be unable to get another free trial using the same Microsoft account.
If you have no desire in continuing your subscription, make sure that you cancel the service before you get charged - before the trial expiration date. You can cancel the subscription at any point during the trial month, and the software will continue to function until the trial expires after one month.
You can check the date that the subscription is due to renew at the top of the Services page on Microsoft - and you can find the date you began your trial at the bottom.
To cancel the free trial and to prevent getting charged, open 'Manage Account' and simply click 'Cancel Subscription' - you will need to confirm this by selecting to turn off recurring billing. Failing to do so in time will result in a charge of £79.99 per year.