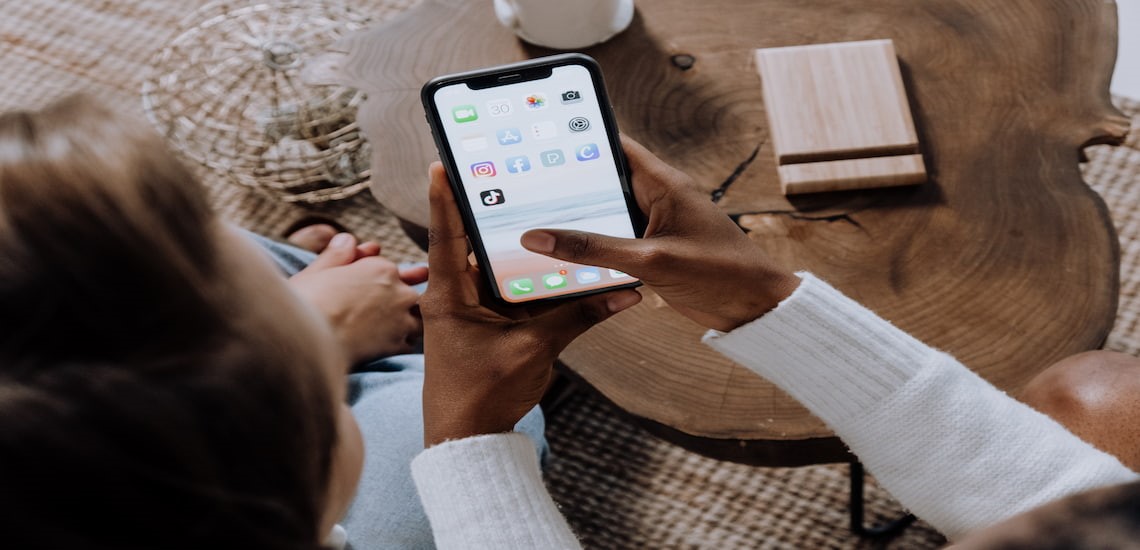 If you're considering hiring application development services to build software for your business, it's important to have an understanding of both custom software and off-the-shelf software.
In this blog today, we are going to be discussing custom application development, and the benefits of opting for it as opposed to generic software.
Likewise, if you're unsure whether custom app development is for you, you should have a firm understanding after reading this article.
Read on to learn more about custom application development, including what it is, the key benefits, and of course, who can benefit from custom application development.
What is Custom Application Development?
Application development or custom software development refers to the creation (design and development) and deployment of software. Custom development is when the software is made tailored to you and your business needs.
Despite being tailor-made for your brand, custom software has the same SDLC (software development life cycle) as generic software (also known as off-the-shelf software). This means that the processes involved in the planning, creation, deployment and management of the software remain similar; however, the SDLC for custom software may take longer.
As opposed to custom application development, off-the-shelf software will meet the general needs of your software. It may not be the perfect fit for your workplace, and you may need different applications to meet the demands of your business. With custom software, however, you can meet the specific needs of your company.
Microsoft Office, for example, is a form of off-the-shelf software. At Blacklight software, we can use Microsoft products to create bespoke software for you and your team.
The Key Benefits of Custom Application Development
Custom app development may be the best choice you can make for your business. Having unique software tailor-made to meet the demands of your company is sure to pay off in the long run.
In fact, a variety of off-the-shelf software can be customised by development professionals, even if they are powered by standard applications.
There are many benefits of custom application development, from increased security to extra reliability. Continue reading for some of the key benefits to consider when deciding whether custom software development is the way forward for your organisation.
Custom Application Development is More Secure
Generally speaking, off-the-shelf software is considered much easier to hack. This is because most generic software uses open-source code, making it easier for hackers to access your data.
Web hackers quickly develop an understanding of the vulnerabilities of off-the-shelf software. However, software that has been custom-developed is closed-source and only used by your organisation. Although the risk is minimal, there is no guarantee that your software is 100% secure.
Custom Application Development Is Cost-Effective
Regardless of the sector you're in, your business needs to be making smart financial decisions. Spending hundreds or even thousands of pounds on a variety of different off-the-shelf software solutions may not be the right decision financially.
It may appear to be the cheaper option at first glance; however, off-the-shelf software often has additional costs or recurring costs, making it a more expensive option in the long term. Likewise, off-the-shelf software may not meet your specific needs, so you're paying for a mediocre solution.
Ready-made applications may also need to be customised in order to meet the needs of your workplace - which can be costly. Likewise, many generic apps can not be easily customised, and lack critical functionality.
However, bespoke software can meet your specific needs - and doesn't have any license fees. The scale of the project can depend entirely on your budget so you're not left with any unpleasant or expensive surprises at the end of the project.
Custom Application Development is Reliable
Reliability is a huge benefit of custom application development. There's no denying that you need your applications to be completely reliable - unreliable software can lose you time, sales, clients, and money.
It can also weaken team morale. Ultimately, having unreliable software is detrimental to your business.
One of the reasons that custom software development is so reliable is that you own the rights to the software, meaning you can determine the modification and maintenance.
At Blacklight Software, our team of software developers will generally use the best tools and security software available in order to develop the most reliable custom application for you.
With expertly-developed custom software, you can rely on ultimate performance and extreme reliability.
Custom Application Development is Flexible
One of the biggest advantages of custom software development is flexibility. Although off-the-shelf software may meet general day-to-day needs, it generally can't be manipulated to meet specific requirements.
Doing so will typically conflict with your licencing agreement with the software provider/ creator. Custom software, however, can be as flexible as you like, with accessibility in mind.
If you're looking for hassle-free software services that will streamline your business processes, you'll be glad to know that at Blacklight Software, we can create custom software that meets your specific business needs, regardless of the sector your company is in.
Custom Application Development: Who Can Reap The Benefits?
At Blacklight Software, we believe that any business can benefit from custom application development. We have worked with organisations in a wide range of industries - from aerospace and social housing to media and digital marketing.
If you are a customer-facing business, our team at Blacklight Software can develop the ultimate CRM system for your business, helping to improve customer relations across the board.
Likewise, if you're looking for online web application development, regardless of the purpose, our team here are on hand to help you. We can walk you through the process when creating the custom software solution for you.
One size does not fit all when it comes to application development - which is why we will work to build a custom software application, helping you to take your organisation to the next level and increase customer engagement. Our applications always have a responsive mobile design and are completely optimised for all devices.
Contact our team to discuss your software requirements today, or to simply enquire about the software development process.