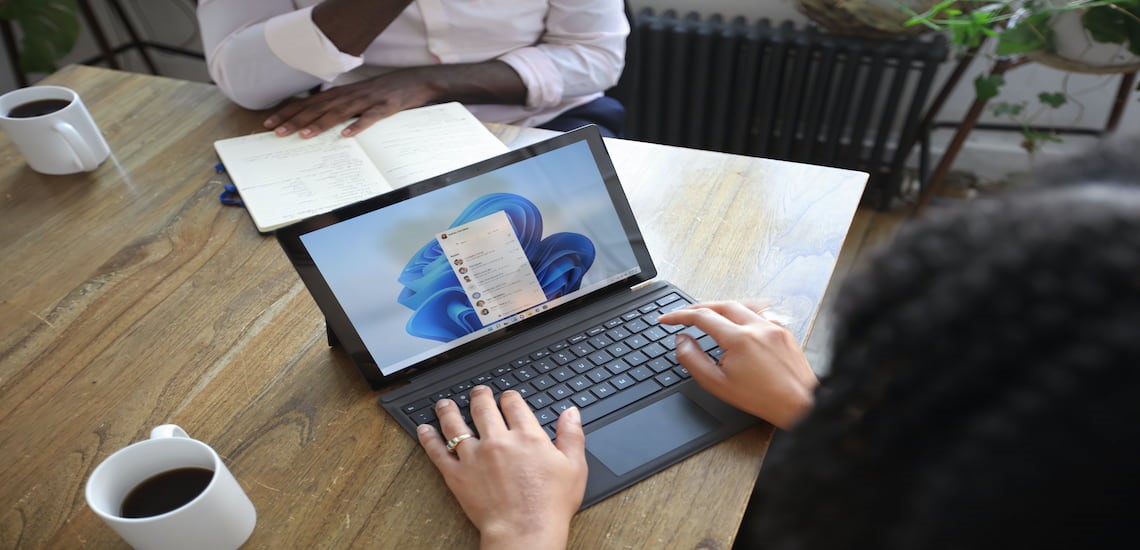 Microsoft SharePoint is a great tool to utilise for your business. Many businesses use SharePoint to help their teams work efficiently and their business runs smoothly.
SharePoint can provide you with all the tools needed to improve your business's communications and accessibility across the company.
But how exactly do you use SharePoint? What is SharePoint Online? That's what we're going to be exploring in this blog post, so read on for Blacklight Software's beginner's guide to Microsoft SharePoint.
Introduction to Microsoft SharePoint
Microsoft SharePoint is web-based and a collaborative system. It uses workflow applications, "list" databases, web parts and security features which help to empower businesses and help teams work together easily.
Microsoft SharePoint gives companies using the platform the ability to control and access information and workflow processes too across the business. SharePoint is primarily used and sold as a management tool and storage system. The product is highly configurable to a business's needs and its usage varies substantially among different kinds of organisations.
SharePoint regards itself as an "intranet" platform. This means it is a local or restricted communications network, using the World Wide Web's software but created as a private network.
SharePoint also helps to link all business sectors and uses the many features of Microsoft SharePoint which makes it easier for people to work together on necessary projects.
What Microsoft SharePoint Is Used For?
Microsoft SharePoint has proven to be an integral part of many organisations since it launched in 2001. It has vastly improved and increased the productivity and efficiency of many workforces. It is commonly used for information sharing, document publishing, and recording data.
SharePoint features security controls such as co-authoring, versioning and integration with applications such as Outlook email.
With Microsoft SharePoint, you can require approval on documents, prevent others from editing them and get notified when documents are uploaded and changes are made. SharePoint even allows its users to create custom databases with a user-friendly format.
This allows them to record thousands of pieces of information that can be integrated into the previously mentioned workflows.
Since SharePoint's launch, it has allowed business users to achieve more in less time, maintaining the integrity of their work.
All of the features mentioned above can help to enhance the productivity of employees, which is essential for a business.
What Is SharePoint Online?
SharePoint Online is simply the Microsoft Cloud version of SharePoint. SharePoint Online is essential for today's working world. As a cloud-based software, users of it can store and share their work and information with other members of their team, helping them to collaborate easily.
Microsoft hosts SharePoint Online through its own servers. Businesses can buy this software using a Microsoft subscription. This is often paired with packages with many of the other cloud applications and Microsoft offerings including Microsoft Office 365.
The benefits of Microsoft SharePoint Online are vast- for example, it can be used to support workers remotely. It can be finely tuned to support users' and businesses' needs, wherever the employees may be. Using SharePoint Online for company communications, relevant work documents and HR data is extremely beneficial too.
With the help of the cloud, SharePoint online can even be accessed by mobile devices
Why Use Microsoft SharePoint - What Are the Benefits?
Microsoft SharePoint holds many benefits for its users. It enables increased productivity, information is visible to workers in an easy format. It can also aid all kinds of businesses, no matter how big or small.
SharePoint helps employees meet deadlines and understand the business including business goals as well as strategy, overall helping them contribute to the business better.
As an intranet-based platform, SharePoint allows for a cross-collaboration experience that enables secure sharing, management and overall workflow, increasing productivity and the ability for collaboration.
One of the many great things about Microsoft is the great real-time co-authoring feature it allows for. Users can edit and add to existing documents, all with a click of a button.
SharePoint is easy to maintain and simple for a business to operate and users to understand. It is totally customisable, depending on what your company needs its resources for. It can be scaled too, as your business grows and/or evolves, Microsoft SharePoint can evolve with you too.
There are so many ways for you to customise SharePoint, utilising it how you need to boost productivity within your teams. It certainly makes for a worthwhile investment.
Does SharePoint Have Apps?
Microsoft Sharepoint can integrate apps. This refers to implementing additional apps to create more features for the standard platform. Some apps already come with the platform, but there are many more to discover which do not already come with the standard SharePoint platform.
The ability to add different kinds of apps creates a unique and tailored platform that users will experience, enhancing the collaboration spaces even further.
Some examples of external applications that can be added to your SharePoint can include calendar plug-ins, file libraries to powerful workflow applications.
How to Use Microsoft SharePoint for Collaboration
SharePoint allows you to upload and share documents immediately. It is a web-based space, so relies on an internet connection to be able to share and collaborate with others that need to see the same documents and work.
BlackLight Software Can Help You
At Blacklight Software, we are a recognised Microsoft partner. This means we have extensive knowledge and expertise in all areas of Microsoft, enabling us to assist you within your business and help Microsoft to help you.
As you have discovered from this article, Microsoft tools including Microsoft SharePoint can help your organisation be more efficient and collaborative overall enhancing your workforce.
Along with SharePoint, other Microsoft products we specialise in include Azure, Dynamics 365, Office 365 and .NET framework.