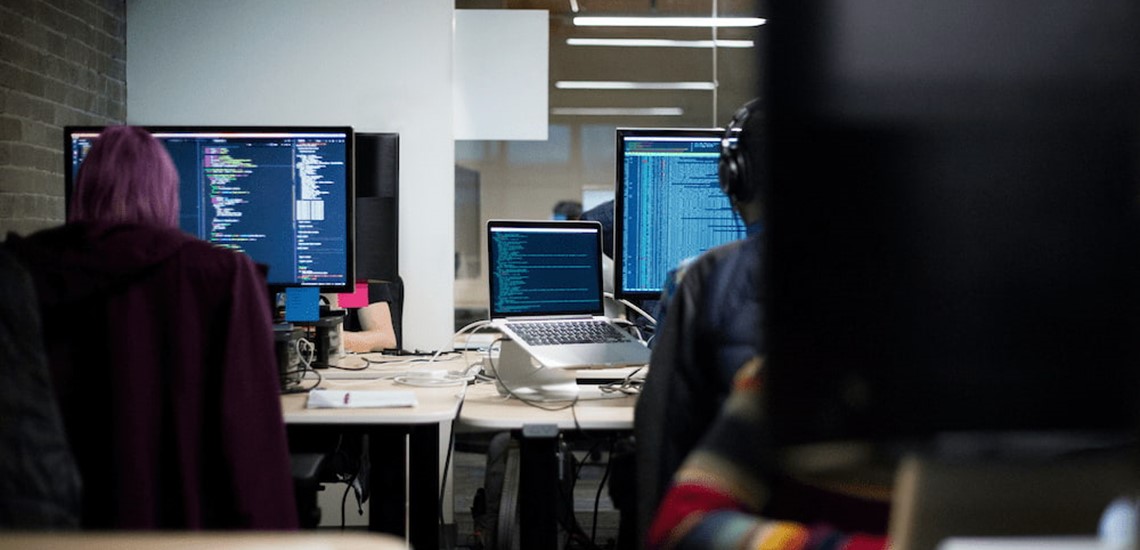 Finding the right Customer Relationship Management (CRM) software for your business can be a challenge – and is dependent upon the nature of your business, your objectives, and the budget you have available.
Each CRM software system has its own bespoke features, all of which serve the needs of small business users in different ways. In this article, we will explain exactly what CRM software is, and the pros and cons of each CRM solution for small business users - so read on to learn more.
What is CRM Software?
CRM software refers to a system of data-driven solutions which allow businesses to build and maintain strong relationships with their customers.
This is achieved through a CRM database, which helps to track, manage, and store customer information, which can then be utilised in automated sales and marketing activities.
Types of CRM Software
Read on to learn more about the different types of CRM software used by businesses in a range of industries around the world, from Hubspot to Salesflare.
Hubspot CRM
One of the most popular CRM software solutions on the market for SMEs is Hubspot CRM's free plan, which comes with a generous range of free features and services.
One of the main benefits of Hubspot CRM is that it provides extremely useful marketing and lead generation features.
This includes marketing automation features, helping to save time with repetitive lead generation activities, such as outbound email marketing. Importantly, Hubspot CRM can also be integrated with a range of ecommerce platforms, including Shopify, WordPress, Umbraco and Wix.
Notably, one of Hubspot CRM's drawbacks is its inability to handle large sales volumes. For this reason, we suggest that this CRM software is best suited to SMEs in the early stages of growth, as opposed to more established, large-scale business.
Xero CRM
For small businesses looking to save time and maximise efficiency with their CRM and accounting activities, Xero might be the most suitable solution.
With a primary focus on accounting, Xero provides a range of advanced reporting tools, allowing small business users to focus on revenue-generating activities whilst Xero takes care of the numbers.
Monday.com
If you prefer a more flexible and customisable approach to CRM, Monday.com might be the best solution for your small business. Monday.com's most obvious selling point is its ability to help create powerful marketing campaigns.
The software allows users to collect, qualify and nurture leads by using the platform's robust sales tools.
However, it's worth acknowledging that Monday.com operates a tiered pricing plan, which uses 'per user pricing'. Therefore, adding more users will increase your business' monthly bill, which could be a deal breaker for small businesses operating on a strict budget.
Salesforce CRM
With a focus on advanced data organisation and reporting, Salesforce allows small businesses to track their customer activity and manage their sales pipeline effectively. In particular, Salesforce's data analytics and automation tools allow users to save time with repetitive sales activities.
Despite these benefits, some Salesforce features can be difficult to customise, including data reports. Users also must pay for add-ons, making it a less budget-friendly option in comparison to competitors such as Hubspot.
Zendesk CRM
Zendesk allows small businesses to deliver personalised customer service and support in real time, allowing SMEs to enhance their customer relationships. Although, Zendesk does not offer a way to upload or export data securely.
For small businesses looking to share customer data between teams and departments, we suggest this could be a stumbling block.
Nimble CRM
When it comes to organising large volumes of information in a simple, effective manner, Nimble CRM is hard to beat. With a focus on contact management, Nimble allows small business users to store accurate customer data in one place, helping to streamline marketing and outreach activities.
However, Nimble's user interface can be tricky to navigate, making it difficult to view key data items at a glance. So, for small businesses users with no prior experience of CRM software, it may take a while to get to grips with Nimble.
Salesflare CRM
For small B2B businesses looking to automate sales and marketing activities without compromising on growth, Salesflare could be the best choice of CRM.
Interestingly, Salesflare CRM was built mobile-first, meaning that users can access all of the software's tools and features via the mobile app.
However, Salesflare does not give users the option to create custom email designs, which will likely be an issue for small businesses that use email marketing to generate leads.
Which CRM Software is Best for Your Small Business?
Best budget CRM for small businesses: Hubspot CRM (free plan)
Best CRM for small B2B businesses: Salesflare CRM
Best CRM for small businesses with larger budgets: Monday.com CRM
Best CRM for accounting-focused small businesses: Xero CRM
Best CRM for organising information: Nimble CRM
Best CRM for customer service: Zendesk CRM
Overall, the best CRM software for your small business depends on the business model you operate, your business objectives, and the size of your budget.
Nonetheless, there are some fantastic CRM software options on the market, with unique features to help satisfy the needs of your business.
We recommend using this article as a gateway to exploring these options further, so you can make the right decision for your small business.
Custom CRM at Blacklight Software
If you're struggling to find the right CRM software for your small business, Blacklight can create custom CRM software, which utilises Microsoft Dynamics 365 to help you manage relationships between customers, clients, or team members.
Microsoft Dynamics 365 works best for businesses looking to improve their internal processes, to convert more leads and improve business performance. By creating custom-built CRM software for your small business, we can ensure we are delivering the most appropriate solution to meet the needs of your organisation.