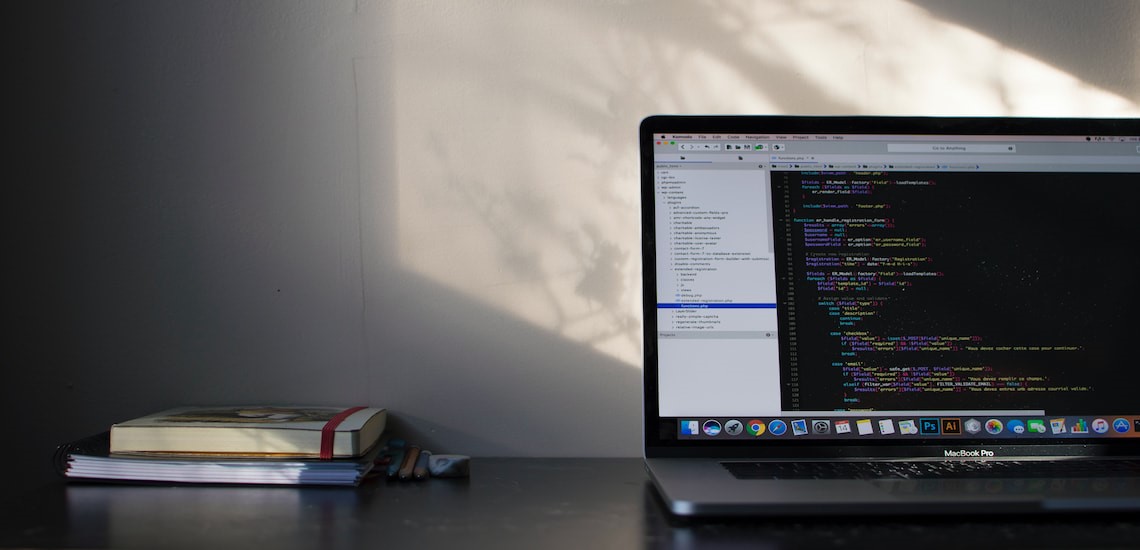 CRM is a very useful software tool for businesses, allowing you to manage your interactions with your existing customers and potential customers, and ultimately see your business grow. Building on existing customer relationships and making new ones is easier with the help of CRM Software.
This article will go through what CRM Software is, why you should use it for your business, the benefits it can bring you, along with the five steps of the CRM process, so read on to find out more information.
What Is CRM Software?
'CRM' stands for Customer Relationship Management and it is a system that is designed to help manage customers' data. It is a strategy that helps a business manage interactions with customers.
It is useful for businesses that need to keep customer details on record and need to make sure they keep track of them and ensure they are up to date. It is all about investing time in an outstanding customer base with the long-term aim of retaining customers, for the maximum amount of time. CRM can help increase customer spending with you over time and in return, help you to deliver great customer service.
CRM is also used by businesses to receive information on customer interaction and to manage the accounts of customers. It supports sales management, integrates with social media and facilitates team communication whilst delivering actionable insights.
Cloud-Based CRM
Stored on remote servers via the cloud, cloud-based CRM can be assessed through an internet connection, offering complete mobility and access to an ecosystem of bespoke apps.
Hosted by the CRM provider's servers and accessed by business customers through the internet, this type of CRM is also referred to as Cloud CRM, SaaS (Software-as-a-Service), online CRM and Web CRM. It is designed to help businesses improve their relationships with their customers. Overall, this will help with Customer Lifetime Value (CLV).
The CRM Software
CRM Software is a tool that benefits businesses. This is usually in terms of managing customers and helping with things like marketing and sales.
Having the Customer Relationship Management software allows you to ditch the spreadsheets and notes and organise all of your customer records in one place. It can allow you to accurately record emails, phone calls, meetings, conversations and customer quotes too.
Information gathered is shareable with colleagues and can be used to plan effectively ahead.
Why Invest in a CRM System?
The CRM system is all about adding value for customers and helping businesses to improve their customer relationships. It is important to gather information and data from your customers as they interact with you. Every interaction can be extremely beneficial for a company and something that they can use.
The sheer amount of data businesses generate daily is huge. Utilising this information is important - every phone call, email, and website browse creates a promising new lead.
This is a business' place to learn something new and valuable. Having smart software to take in all this information is key for using customer information and data to the best of your advantage for your business.
Our Guide to CRM Software
CRM Software is essential as it aims to help businesses to grow by helping enhance relationships with customers. It does this by storing data and prospect data and tracking interactions.
It then uses those potential leads and turns them into customers. Alternatively, it uses existing customers' data and provides them with information on upsells and referrals to keep those existing customers interested and returning for repeat business.
Below you will find some key features and benefits of CRM Software. Learn from this information and consider it for your business if you have not got CRM Software in place already.
Customer Contact Management
Have all the up-to-date and latest information about your customers all in one place. From conversations to customer details, they will all be readily available in one place.
Lead Management
The software enables its users to track leads from customers' activities and target them in a way to boost potential conversion.
Sales Reporting
Better visibility helps build better leads more accurately. This is a benefit for CRM sales teams within a business which can help them to hit targets. It is easy to spot potential issues and make the data digestible improving team productivity.
The Five Steps of the CRM Process
The steps of the CRM process goes as follows:
1. Generating Brand Awareness
Introduce new customers to the business. This is all about marketing and knowing your target audience. Identify your demographics, their interests, preferred social channels etc, and create marketing campaigns to target those groups of customers. Different campaigns should be made for different customer demographics.
2. Acquire the Leads
Introducing your business to potential customers is just the beginning of the CRM process. CRM technology is amazing at acquiring leads. It can help to start customer relationships off well, and it can ultimately save you a lot of time as you will not have to spend time looking for the information to create leads for yourself.
3. Converting Leads Into Customers
A CRM system will be able to tell if the customer leads are likely to purchase or not. Leads must be nurtured until trust has been established between you and the customer and until they make a purchase.
4. Provide Top Customer Service
Excellent customer service and support are what keep customers from coming back. This helps to determine loyalty to a brand. CRM allows customer service staff to assess customers' past information and details easily so that they can get to work resolving a customer's issue quickly - which is the key to a successful and stress-free customer service experience.
5. Drive Upsells
Driving upsells include personalised emails, sending relevant product releases and custom email templates as well as promotional deals. CRM Software helps you to regularly reach out to customers.
Blacklight Software
At Blacklight Software, we are Microsoft Gold Partners and we have knowledge and expertise in many areas of Microsoft software. Let us enhance the way your company operates for a more efficient business. We specialise in many areas including CRM, Dynamics 365, Office 365 and .NET development to name a few things.
Get in contact with us at Blacklight Software today, we can help your organisation decide what you need. CRM Software can help you keep up and on track with an ever-changing world and technologies. CRM is flexible and scalable so let Blacklight Software get you started with CRM Software and see the results for yourself.