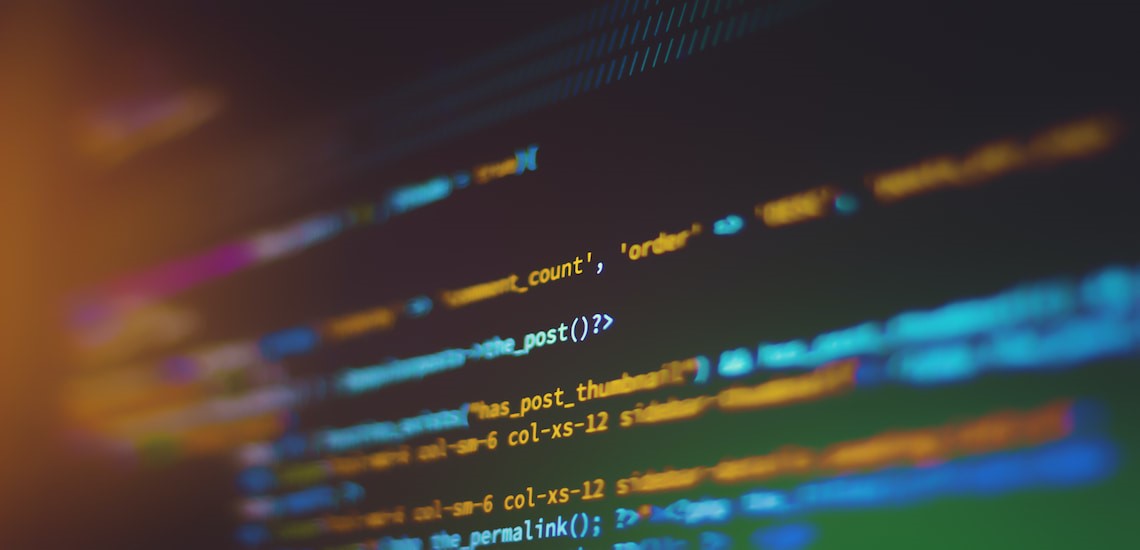 Open-source software is a different type of software, letting its users alter the source code available to them and allowing others to view, copy, alter and share. It is the platform that allows for contribution and learning from others.
Open-source software is a hit with developers too, with many advantages to this type of software. We are going to be discussing the benefits in this blog post today from Blacklight Software - so if you would like to learn more, keep reading.
What Is Open-Source Software?
Open-source software refers to a type of software that is made and distributed for anyone's use. It is released under a licence and it is the owner that holds the copyright who can grant other users to change, study and edit the software and its source code for their purposes. This type of software promotes collaboration and can be developed in a public manner.
Developers like open-source software as they can use it to build many applications. Once the copyright holder grants access, other users have permission to modify the software in any way that they wish. This leaves ample development opportunities.
Open-Source Examples
.NET is an example of open-source software. It is the versatility of programs such as this that makes it a popular choice for many developers. It is a cross-platform and free platform for building various application types. Editors and multiple languages designed for mobile, web, desktop, IoT, games plus more.
PHP is another open-source software example. It stands for hypertext preprocessor and is the scripting language used mostly for web development. It can be embedded into HTML and popular databases such as Microsoft SQL, Oracle & MySQL to name a few that can be used with it.
The Advantages of Open-Source Software
There are many advantages to using open-source software. If you are a developer, or just keen to learn more, discover the list of pros to this type of software that can be found down below.
Flexible
Open-source software is flexible, instead of developers and organisations not using a system with limited capabilities, they can alter and create the software themselves. Open-source allows for multiple ways to solve problems.
Scalable
Open-source software offers various configurations for hosting. There is more flexibility when it comes to scaling up or down. This kind of software is available over the internet and allows developers to begin building a project.
Many businesses are small to start with and an open-source platform gives smaller companies a positive platform to take advantage of.
Cost-Effective
Open-source software solutions are less costly than other types. This is in an enterprise environment. It can help enterprises that need to be conscious of a budget a great solution, as it makes financial sense for many organisations. It gives many the power to start small and scale up when the time is right.
Up front you will be required to pay a low cost, most being free of charge, though many have specific licensing requirements.
For the long term, continuing to use open-source software can mean no ongoing maintenance fees. This is dependent on the licence you get.
Shared Costs
One of the great things about a collaborative platform is that you can share the costs with others, including maintenance costs. This can solve problems if you are on a budget, sharing things like this with the open-source community. Without community support, a business or enterprises would have to maintain and sustain their applications all by themselves.
Buildable
As the infrastructure of open-source software is still there, you can continue building upon an existing framework. This means that developers can save time and build quicker platforms as they do not have to build a framework from scratch. Building from scratch requires lengthy cycles.
Faster
Open-source software enables you to have speed. Taking a framework and adapting it takes developing speed to the next level and helps to solve business problems faster than before. Alterations and enhancements are fantastic and allow for scalability, and faster development and are therefore more inexpensive too.
Collaboration
This type of software has a great community and allows for excellent collaboration opportunities. With open-source, you can work with an entire community of developers all using the same tools. You can share experiences and solutions too.
Attract Talent
With open source, you can attract the right talent. More modern developers will be attracted to enterprises that promote and use open-source software.
Many even believe the future within the industry is headed more and more toward open-source types of platforms. Having the ability to create your projects and the ability to interact with other developers to come up with solutions is very rewarding. It gives developers freedom and flexibility which is important.
Secure
Open-source products are secure and robust in terms of security. This can come as a surprise seeing as they are so sharable and collaborative.
Security teams for open-source software will extensively test a platform before releasing them. Successful communities in the open-source world will get in experts in security to enhance their projects. An ongoing security team is required to keep an open-source platform safe and updated from cyber threats or attacks.
The Potential
Open-source is the future and it holds so much potential. Different solutions are constantly being built and developed, including mobile, web and cloud solutions. These are being produced predominantly for open-source infrastructure.
Blacklight Software Can Help Your Business
At Blacklight Software, we are a forward-thinking brand, looking to help you with our Microsoft solutions and top software development. We have an in-house team of specialists who can help you to create the perfect solution for your business.
We can benefit your organisation with our knowledge and expertise surrounding bespoke .NET Development, Azure, Dynamics and Microsoft 365.
Blacklight Software can provide you with cost-effective, reliable and great digital transformations. Contact us today so we can discuss your options with you further.