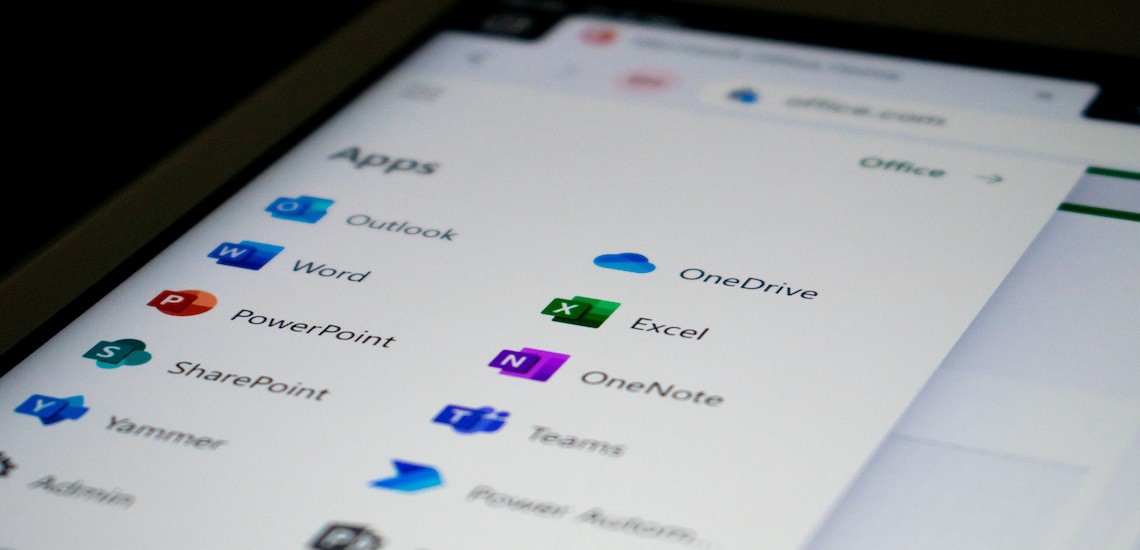 Enterprise and business are two words that you often hear together and interchangeably. An enterprise may be a corporation that undergoes difficult, complicated or risky business. It is most associated with entrepreneurial ventures.
When it comes to Microsoft Apps, these are the things that are going to make a difference to an enterprise. Microsoft 365 has special apps that are designed for enterprises to help keep you running smoothly.
Read this article from Blacklight Software. We will explain all you need to know about Microsoft 365 apps for enterprise, giving you a clear understanding of what you need for your business or enterprise.
What Microsoft 365 Apps for Enterprise Are
Microsoft 365 apps that are designed for enterprise are specially designed with up-to-date suites, including desktop apps that you are familiar with; Word, PowerPoint, Excel, Outlook and Teams which are available as a subscription.
The Best of 365 for Enterprise
Microsoft 365 apps for enterprises are the most secure and productive of all of their applications. It allows teams to work together seamlessly from any location and at any time, making the very most out of work time and collaboration.
Made for Teamwork
Working collaboratively from any location is such a huge part of today's working world. Having the right systems and applications in place to be able to do this successfully and with ease is a must for workforces, businesses and enterprises.
Microsoft 365 apps allow people to use the right tools to be able to collaborate in real time. You can also see workforces share files and easily communicate with other team members.
Choose Your Device
You can stay connected easily by having the option to access work applications from a variety of different devices. This is all thanks to the cross-platform software of Microsoft's apps.
Choose from iOS, Android or Windows devices and send emails, view and edit from anywhere. Easily share your work documents interchangeably from your laptop to your tablet and smartphone. This makes work for individuals extremely accessible and smooth to use.
The Power of AI
Get more done with the help of AI. The tools you know are powered by the cloud. Across Microsoft 365's platforms, artificial intelligence helps to power and innovate its apps. This helps workers in enterprises become better designers and writers, jumpstarting creativity and productivity.
Compatible and Secure
Microsoft 365 apps for enterprise makes sure all data is secure and protected from internal or external threats or security risks.
Microsoft's Enterprise Plans
You transform your enterprise with Microsoft 365 enterprise apps. Connect and empower every employee within your enterprise. The solutions from Microsoft 365 apps will enhance productivity whilst driving innovation.
Choose from a range of Microsoft 365 Enterprise packages including the:
Microsoft 365 E3
Microsoft 365 E5
Microsoft 365 F3
All of the packages feature best in the business productivity apps and the ones you are familiar with from Microsoft. Make use of the popular applications Word, Excel, PowerPoint, OneNote, Publisher, and Access. (Publisher and Access are only accessible via PC).
Microsoft 365 Apps for Enterprise
Take note of some of the top tools and features that are included in Microsoft's 365 enterprise apps, many of which can be found below.
Email and Calendar
Stay connected with your enterprise team via Outlook email, Exchanging and Bookings for an organised team that can manage their agenda, contact and business class all in one place.
The three tiers within Microsoft 365 Apps for Business all offer its users 50GB for their mailbox and can be accessed by different devices including phones, tablets, desktops and the web. Appointments can also be managed collectively through a shared calendar.
Teamwork
Deliver seamless meeting experiences from any location with the help of Microsoft Teams, complete with chat function, content, and calling it can be your go-to hub for meetings.
Users can host online meetings and also video calls. This can all be done through a desktop or mobile device.
If your enterprise needs to host webinars, you will need the Standard or Premium subscription.
Connect and engage with each other in your enterprise organisation with the help of installing intranet and enterprise social networking from Viva Connections, Viva Engage, Yammer and SharePoint. This makes for easier communication and collaboration.
Storage
Microsoft OneDrive and SharePoint files can be synced across devices by individuals. The F3 tier of Microsoft 365 for enterprise comes with 2GB of OneDrive personal storage. The E5 and the E3 plan come with 1TB OneDrive cloud storage, unlimited personal storage with OneDrive and an additional 10GB per licence. There are also sharing permissions that come with this for security reasons.
Blacklight Software Can Help You
At Blacklight Software we are a recognised Microsoft partner. We help our clients reach their potential through Microsoft technologies, helping them improve their customer satisfaction. You can improve your online presence and drive sales, whatever your goals may be, Blacklight Software can help you.
Microsoft 365 is the ultimate productivity tool for businesses and enterprises everywhere. Microsoft 365 is there to help your work run smoothly, allowing employees to work seamlessly from anywhere and with each other.
If you are looking for a fast and reliable subscription service that helps your enterprise then Microsoft 365 apps are exceptional and are exactly what you need.
Blacklight Software can help your enterprise or business create the best bespoke software solutions, together we will come up with a plan and identify what you need. Encourage productivity and collaboration with the help of Microsoft 365 enterprise tools and talk to Blacklight Software today.
If you have any questions for us regarding Microsoft 365, or any other area that we specialise in, we also hold expertise in the areas of Microsoft Dynamics 365, Azure and .NET Development.