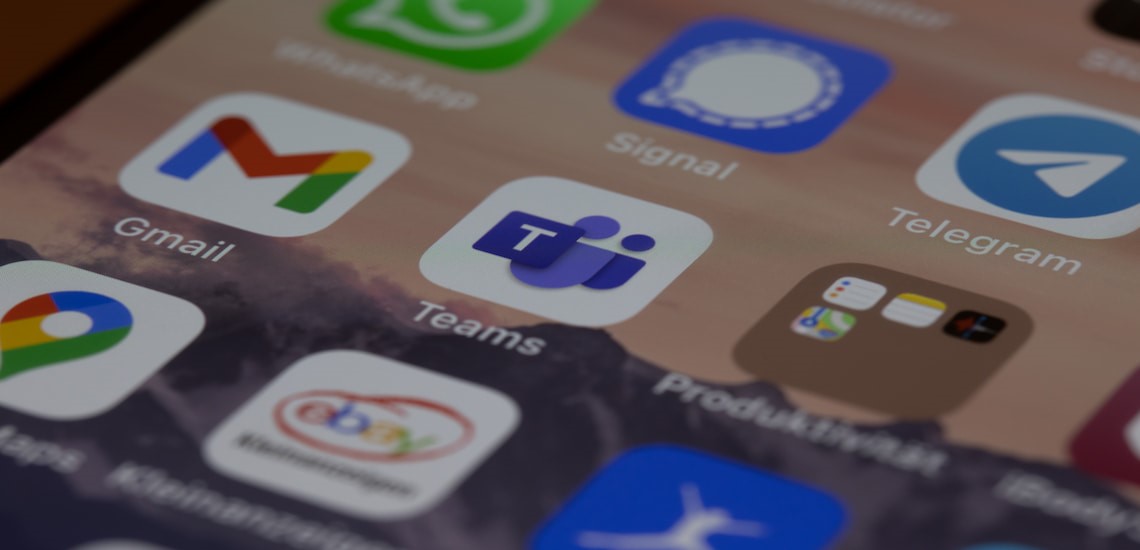 The Microsoft 365 Developer Program is good for developing your own solutions for your business. Build apps and add-ins plus much more and take advantage of the full subscription benefit.
Help build a more people-focused way of working for your teams through cross-platform productivity experiences that extend Microsoft 365. To learn more about the Microsoft 365 Developer Program you can read Blacklight Software's guide below.
What Is the Microsoft 365 Developer Program?
The Microsoft 365 developer program includes Microsoft 365 E5 developer subscription. As a Microsoft Office 365 E5 user, you will benefit from a cloud-based suite full of Microsoft Office productivity apps including Microsoft 365 apps which can be installed on several devices.
With the developer program, you can create your own sandbox and develop solutions independent of your production environment. Sandbox provides a lightweight desktop environment to run applications safely. This runs separately from the host machine and is independent of your production environment.
The Microsoft 365 developer program is designed to help your business put the people at the centre of what you do. This helps your team with how they work, always inspiring them with fantastic working solutions. The cross-platform program increases productivity and enhances working experiences that extend from Microsoft 365.
What You Get When You Join the Microsoft 365 Developer Program
When you join the Microsoft 365 developer program, you will have access to documentation, tools, training, experts and community events that equates to amazing Microsoft solutions and 365 products along with technologies.
This includes Microsoft products and technologies such as Word, Excel, PowerPoint, SharePoint, Outlook, Microsoft Teams and Microsoft Graph. With a membership of the Microsoft 365 developer program, you receive 25 user licences to help you build your solutions. Your subscription will remain active for as long as you are developing your solutions.
The Benefits of Joining the Microsoft 365 Developer Program
With the Microsoft 365 Developer Program, you can build Microsoft Teams applications. You can also build Office Add-ins for Excel, PowerPoint, Word, Outlook and SharePoint Add-ins too.
Being part of the Microsoft Developer Program, you will be part of the community of Microsoft 365 experts and professional developers. Together you can all develop and learn by sharing skills.
As well as these things, you will also get;
Free developer instant sandbox
Sample data packs including Teams
Access to experts - including Microsoft 365 platform engineering teams and community members
Personalised recommendations - straight to your dashboard
Microsoft announcements and events
Communication is all about the latest tools and resources to help you in your development
Receive access to community calls, meetups and workshops too
To make sure you are receiving all the relevant communications, make sure you have opted-in to receive the communication through the program. In order to do this, you must go into the setting in your profile and make sure the 'opt-in' box is ticked.
Our Guide to Joining the Microsoft 365 Developer Program
If you are ready to join the 365 developer program, here are the steps that you will need to go through to sign up for the program. Read on to learn our guide to the joining process of the Microsoft 365 Developer Program.
You will have to sign into your Microsoft account on the Developer Program join page. Remember that the account you sign in with will be the one you will sign in with to see your Developer Program dashboard, which is different to the admin ID that you will use for your Microsoft 365 developer subscription.


After joining, you will complete the necessary forms and fields online. You will review the terms and conditions and select if you would like to hear about Microsoft updates and new capabilities from the Microsoft 365 Developer Program.


You will fill in information about your business including the industry you work in along with the type of applications or solutions you are interested in developing.


Your preferences will help the program personalise your experience. This will include understanding what products, technologies and programming languages you are interested in.


You can manage your subscription and build the type of solutions that you want.
How Long Does the Subscription Last?
If you are using your subscription for development, it will be renewed every three months indefinitely. After 90 days it will be renewable based on valid developer activity.
Does the Microsoft 365 Developer Program Include Azure?
The Microsoft 365 developer program subscription does not have subscription access to Azure. If you are wanting Azure solutions for your business, then speak to us at Blacklight Software.
We are Azure experts at Blacklight Software. As a well-known cloud computing service that is managed by Microsoft, it doesn't come with the 365 developer program - so if you want to know more, contact us today.
Can I Get a Subscription If I Am a Microsoft Partner?
If you are a Microsoft partner you can join the Microsoft 635 Developer Program and set up your subscription. The subscription is designed for application development so you need to be doing valid development activity.
Blacklight Software Can Help You
Blacklight Software can help you with all of your business needs. We specialise in a full range of Microsoft technologies and we can offer you Microsoft software to help enhance your business working solutions.
We specialise in Dynamics 365, SharePoint Online, Azure, .NET, Bespoke Development and many Microsoft solutions.
Based in Yorkshire and Liverpool we are a Microsoft Gold Partner and specialise in Microsoft solutions. We can offer you a consultation to discuss the needs of your business and together create future-proof solutions.