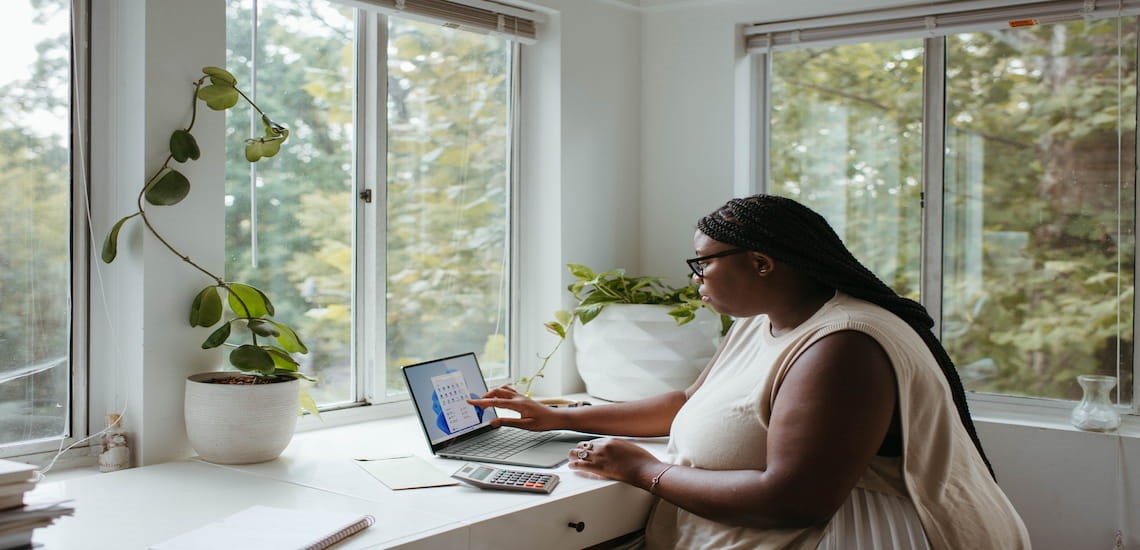 You can rely on Microsoft SharePoint for all your business needs. It is a collaborative tool that is highly customisable, no two businesses will just use the SharePoint platform the same - as every company has different needs.
Find out more in this blog post about the benefits of using SharePoint for businesses when remote working and for uses such as web development. We will be giving you an overview of all this, so keep reading to learn more.
What Is Sharepoint?
Microsoft SharePoint is a collaborative web-based system. It aims to empower teams and individuals too.
Work as a team from anywhere in the world thanks to the cloud-based operating system, as long as your members have access to an internet connection, they can work with one another. Microsoft's cloud system is called Azure. It is a public cloud platform offering a large collection of services.
Organise, store and share information with the help of Microsoft SharePoint and across any device too, add documents and work together in real-time. It has never been easier to do so.
Wherever your team is, whether at home, in the office, or overseas, you can accomplish projects quickly and efficiently with the help of Microsoft SharePoint.
SharePoint is highly configurable to your needs. It is there to empower workers, so it can be tailored to a business's specific needs.
Remote Working with SharePoint
Having access to computer programmes and work platforms is so useful when operating through the cloud.
Long gone are the days when work databases could only be accessed in the physical workplace, meaning all staff had to come into the office. SharePoint has played a big part in levelling-up remote working for people and organisations across the globe.
Management tools like SharePoint allow companies to continue to function and operate normally, wherever the staff may be.
Since Microsoft SharePoint launched back in 2001, it improved the productivity and efficiency of many workforces and continues to evolve and adapt. It allows workers to achieve more in less time without having to be face-to-face.
Microsoft SharePoint is also known as an 'intranet' platform. This means that it is connected to the internet, but through a local or restricted network of communication - not just anyone can join this network. It is privately created and so only your workforce can join and has access to it.
Rely on SharePoint for secure sharing of information and workflow data. The cross-collaboration experience enables secure sharing. SharePoint allows businesses to work together on necessary projects and help workers to contribute better, all in a safe environment.
SharePoint holds itself as a favoured collaboration platform for 200,000 organisations worldwide, helping 190 million people. It is highly customisable and refers to other technologies and products too.
Microsoft SharePoint Products and Technologies
Check out Microsoft's range of SharePoint-specific products and technologies that you can find out more about down below.
SharePoint Online
SharePoint Online is the cloud version of SharePoint. It can be integrated with other cloud apps too. It has the functionality of other Microsoft packages and has a Microsoft 365 or Office 365 licence.
SharePoint Server
SharePoint Service can be used on-premise or alongside the Office 365 Enterprise subscription. Businesses can leverage the latest features and capabilities such as modern web parts and site pages.
SharePoint in Microsoft 365
This allows users to subscribe to Microsoft 365 or a standalone SharePoint Online service, rather than implementing the SharePoint Service on-premise. It is still a cloud-based service.
SharePoint Designer
Released in 2013, the SharePoint Designer 2013 helps you build power workflow-enabled solutions and edits with external content types for an external data solution.
OneDrive Sync
OneDrive Sync is a desktop program for syncing documents to your computer for office use. This is useful for a team site or OneDrive for work.
Can You Use SharePoint Web Development?
Yes, Microsoft SharePoint can be used for web development. Many organisations use the system to create websites and users can do so collaboratively too. This offers a new approach to designing and creating websites.
How SharePoint Benefits Web Development for Remote Working
SharePoint benefits remote working greatly. It is a must-have for today's working world, with many businesses opting for a hybrid working culture for a better work-life balance.
Find some of the top benefits below that help any team when remote working for web development.
Improved Flexibility
SharePoint helps teams collaborate internally within their organisations. This helps running daily operations much easier when needed to collaborate on a web project and needed to share important information.
Teams can access information in a protected environment, they can also monitor different processes too.
Top Robust Security
SharePoint is highly secure, it has a range of configuration settings to help users manage data. Within web development, it is essential to have top security systems in place to ensure protection, especially when working with cloud systems.
Streamline All Business Processes
Make informed business decisions and bring data together in one centralised location. SharePoint is a great way to streamline all business processes when working remotely, no matter the task or project. Therefore it is a great tool to use for web development.
Complete Customisation
The customisation aspect is a great added plus for many businesses. It features an array of customisation features and enables your organisation to tailor the platform to meet the precise needs that are relevant to your business.
This is not always possible with other platforms. You can use SharePoint site publishing capabilities to build, customise and maintain sites when working on web development. This is ideal for web developers when working on their designs.
Increases Productivity
SharePoint gives businesses increased productivity and working formats that are easy to use, no matter how small or large the project is.
SharePoint helps employees meet deadlines as it does not limit how teams can collaborate. This means they can do so without having to be in the office together.
Blacklight Software Can Help You
Come to Blacklight Software, for all your business improvements. We are experts in Microsoft Teams along with the SharePoint platform. These two platforms are extremely useful and often a hit with our clients.
Blacklight Software also has experience and expertise in Dynamics 365, Microsoft 365, Azure and the .NET Framework too.
Get in touch with us today if you have any questions or for us to help you to create an easy-to-use and customised SharePoint platform. It can be ideal for your business, whether your team chooses to work remotely or in the workplace.