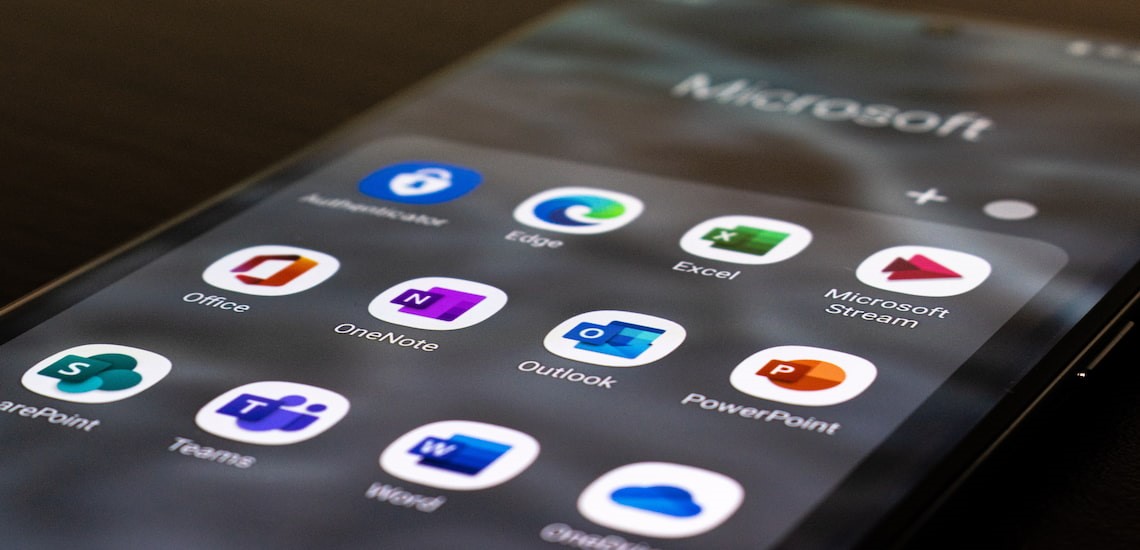 Microsoft Azure solutions are a series of storage, networking, analytics and virtual computing. These are just a taste of some of the services that Azure has to offer and can be used for.
Azure works in your favour to offer you the solutions to help your company run smoothly and produce great computing operations.
If you would like to learn more about Microsoft Azure and what it can do for you then keep reading to learn more.
What Is Microsoft Azure?
Microsoft Azure is a cloud computing platform by Microsoft. It is well-known and provides access, development and management of applications and services around data centres that are world distributed.
Microsoft Azure's cloud services include analytics, storage, computing and networking. Overall Azure offers 600 services that are used globally by many companies and organisations.
Azure is the best-in-class platform, allowing developers to build, deploy, and manage their applications, services and infrastructure. It is the best platform for robust cloud solutions.
If a business or organisation wishes to build, scale and manage applications and services on a cloud basis, then Microsoft Azure has everything that you need. Develop and scale new or run existing applications through the cloud.
The platform of Azure aims to help businesses manage challenges and meet goals, helping them to bring business solutions to life. Microsoft Azure is compatible with open-source technologies and can even back up lost data and act as a recovery tool as well.
What Is Microsoft Azure Used for?
The uses for Microsoft Azure are extremely diverse. One of the most popular uses includes running virtual machines or containers in the cloud.
Azure is also typically used for hosting databases in the cloud. Serverless databases are something that Microsoft offers whilst also supporting the use of third-party operating systems such as Linux.
Microsoft Azure becomes useful for many organisations in terms of data backup along with disaster recovery. This is due to Azure having the ability to retrieve archival storage.
Microsoft Azure's Service
Azure has cloud services for many categories, each category includes numerous specific service types. These service categories include the following that can be found below.
Compute
Compute describes concepts and objects related to software computation. Compute resources made in the Azure cloud can be configured with public or private IP addresses.
Web
Web services support the deployment and development of web applications using Azure. It is often on the top of developers' lists, as they can build, deploy and manage web applications with ease. It also supports a wide variety of programming languages, frameworks and operating systems too.
Mobile
Mobile services help developers build cloud applications for mobile. This includes back-end tasks, tools for building interfaces, and notification services.
Storage
The storage services provide scalable cloud storage for unstructured and structured data. It also helps support big data projects too.
Analytics
Analytics services provide real-time analytics, as well as machine learning, big data analytics and business intelligence.
IoT
The Internet of Things services (IoT) provides cloud-hosted back-end solutions to connect virtually any device. They can help users monitor, capture and analyse the IoT data from sensors and other devices.
DevOps
DevOps provide project and collaboration tools as well as software development processes. This tool integrates with test labs and experimentation as well as features application diagnostics.
How Microsoft Azure Works
Azure is a subscription-based platform, once subscribed users will have access to the services included in the Azure portal. These services, as mentioned above can be used to assemble into environments used to host workloads and store data.
There are a number of third-party applications that Microsoft handily make available through the Azure portal, making it a cross-platform software.
Azure offers various customer support options, these include:
Basic
Developer
Standard
Professional Direct
Enterprise (Premier)
Each plan will vary in price. Basic support is available for all accounts with Azure and there will be a fee to pay for other support offerings from Microsoft.
The Downsides of Microsoft Azure
The downside to Microsoft Azure can include having to pay to use some of the services which can add additional costs for businesses that they may not be prepared for.
Microsoft SQL Server is an example of an additional add-on fee that users or companies will have to pay for.
Whilst the additional fees for adding one can be annoying, it should not deter companies from using Microsoft Azure as the benefits still outweigh the downsides.
Some of the extra features are worth paying for in many cases, on the other hand, some features may not be useful to others and so if it was included within the price users may not benefit from certain aspects of the platform. This is why paying for what you need as a business is a good business model in this case.
Blacklight Software Can Help You
Blacklight Software can help you with Microsoft Azure as we are experts in Azure and a registered Microsoft Gold Partner, making us the digital partner of choice.
Azure is a flexible choice for many companies, whether you are big or small, Azure can benefit all. We will help you develop your business solutions and give you a comprehensive approach.
We have years of experience and knowledge at Blacklight Software, we will consult with you, develop and train your company on your brand new Azure installation, always providing a high-quality service for our clients.
As well as Microsoft Azure, we also specialise in the areas of Microsoft 365, Dynamics 365, and Dot NET Development too.
You can find out more about us and what we can offer you and your company by contacting us today. Call us on 01924 640350 or visit the contact page on our website.